Why You Should Care About And Learn To Love Custom Mouthguards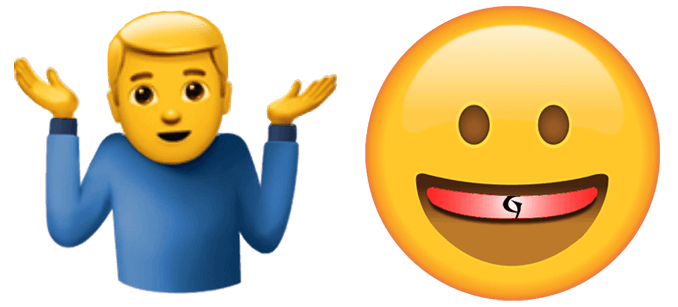 By now you've likely heard about custom mouthguards.
You may have seen a professional athlete smile after a play and flash a unique logo. You may have also been shopping for equipment expecting to see a few $10 options, only to be overwhelmed with choices closing in on three digit prices.
Why is something as small and seemingly innocuous as a mouthguard becoming so important? Why should you care about paying more money for a custom mouthguard than just getting a plain old boil-and-bite mouthguard?
Simple!
Think about mouthguards you have worn in the past. Weren't a huge fan of them, right? It was probably your least favorite piece of equipment. Why? It likely didn't fit well or stay in place, and it was so bulky that you couldn't breathe or speak.
While there have been advancements made in the materials, the design of the boil-and-bite mouthguard has gone unchanged since the 1960s. Think about that for a second … would you drive a car with safety gear that hasn't been updated for almost 60 years?
Boil-and-bite mouthguards are cheap for a reason. They come right off the shelf of a storeroom and are formed to the mouth by boiling in hot water and biting into them — one step, one process. Here's the thing though, your mouth is only able to generate 7-9 pounds per square inch of pressure. And because most standard mouthguards are made from a stock-mold, they are not meant to fit your unique mouth structure.
Everyone's mouth is different and proper protection comes from a perfect fit. That's why a custom mouthguard is made directly on a stone model of the mouth, which is made from an exact impression of the teeth, and pressed at 120 pounds per square inch. That allows for the most imitate fit possible, meaning the mouthguard remains snug on the upper teeth with no biting or clenching.
And the days of the bulky mouthguard are gone. While boil-and-bite mouthguards are created from a uniform mold, which gives them one uniform thickness around the entire mouthguard, custom mouthguards are hand cut with varying levels of thickness, based on the protection needs of the individual athlete.
This layering allows a custom mouthguard to be thicker in the impact zones — the areas in front of the teeth and under the molars — providing more protection, while being thinner or having no material in areas where protection isn't needed — behind the back of the front teeth and the roof of the mouth.
That means each individual mouthguard is made 100% for that specific individual. That's why custom mouthguards are the most comfortable mouthguards available. And that custom cut design doesn't comprise breathing or speaking either.
So, you must be convinced that custom mouthguards are superior to boil-and-bites, so we've narrowed down the choices … but, why a mouthguard at all?
Well, did you know that athletes have a 33-56% chance of receiving an orofacial injury — an injury to the mouth or face — during their playing career? And over 5 million teeth are knocked out during sports and recreational activities each year. And guess what: with lifelong maintenance, appointments and surgeries, a broken or damaged tooth has a lifetime cost of approximately $20,000.
That's just to replace one tooth!
While they may be small, mouthguards are integral pieces of protective gear. But only one mouthguard gives you the protection and comfort you need: a custom mouthguard. Learn more about the other advantages of going custom at the link below.