What To Expect When You're Expecting (A Custom Mouthguard)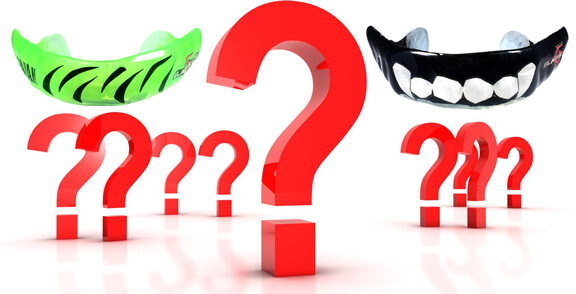 So, you've decided you want custom mouthguards for you or your team! Want to know what comes next and how the custom mouthguard process works?
Here's what you should expect and the benefits to going with custom mouthguards:
Getting Started
For individuals, this is the fun part! Choose your mouthguard style based on your needs and specific sport, then design your mouthguard directly on the website. Pick your colors, logos, ID and more! As soon as you hit submit, your impression kit is shipped within 24-hours (on business days).
When it comes to team orders this part is fun too! Once you're connected with your Program Coordinator, you also get to choose your mouthguard styles and designs for your team's personalization. Your Coordinator will also get all of the impression materials sent to you as well.
Impressions
Team orders get the luxury of a true personalized experience.
Your Program Coordinator will personally arrive (travel dependent on minimum order and location) to help you and each individual athlete complete their personalization forms and handle the actual impression process. Program Coordinators may also help walk you through the process via phone, FaceTime or any communications method of your choosing to ensure a smooth process.
For individual orders, impression kits come with step-by-step detailed instructions, as well as our Instruction video, for easy success. The customer service team is always available via phone or email for any additional questions, tips, tricks or help.
Use the return mailer (U.S. only) to send your impressions back to us for production.
Receive Mouthguard, Reap Rewards
Once an individual order impression is returned, your Gladiator will be completed and shipped back to you within 5-7 business days (manufacturing time may exceed 5-7 days during August, September and October), with your stone model.
Keep that stone model safe, as all reorders with the same stone model are discounted up to 50% for life. All you need to do is place a reorder online, send in your stone model and save!
Team orders will receive their completed Gladiators in 5 business days once impressions are received (manufacturing time may exceed 5 days during August, September and October).
But the benefits don't end with a quicker turnaround than individual orders … Each athlete's individual stone model will be forever stored in the Gladiator facility for safekeeping and instant replacement. When they need a new Gladiator, whether they are still with the team or further into their athletic career, their replacements will be made available and shipped to them within 1-2 business days!
And again, all reorders are discounted up to 50% for life with the same stone model.
Congratulations, you are providing yourself and your athletes with the best comfort and protection possible. But the benefits don't just end there! From an easy impression process to lifetime discounts, it pays to choose Gladiator Custom Mouthguards!