Video: No Teeth? No Problem!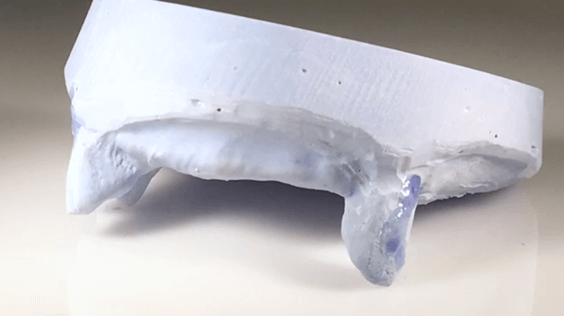 Do you play a combat or contact sport? Have you received one too many direct hits to the mouth? Does your smile resemble a Jack-o-Lantern's?
Whether you have a perfect smile or a near toothless one, every mouth deserves the proper protection.
That's because athletes have a 33-56% chance of receiving an orofacial injury — an injury to the mouth or face — during their playing career. With lifelong maintenance, appointments and surgeries, a broken or damaged tooth has a lifetime cost of approximately $20,000. And that's just to replace one tooth!
But even if you're already missing one or more teeth, Gladiator has the most protective and comfortable custom mouthguard possible for you. Custom made and hand-cut for your mouth, Gladiator is able to fit any mouth.
If Gladiator's patented design is able to provide the ultimate protection and comfort for someone missing teeth, just think about what we can do for those with a full set!
Whether you have a perfect smile or no teeth at all, Gladiator has the proper protection and ultimate comfort you deserve. With a Gladiator, your custom mouthguard fits your exact mouth structure — no matter what that structure contains. And that means a mouthguard that is perfectly cut to you. Learn more at the link below.