Exclusive: Tywan Claxton's Mouthguard Designs For Bellator 235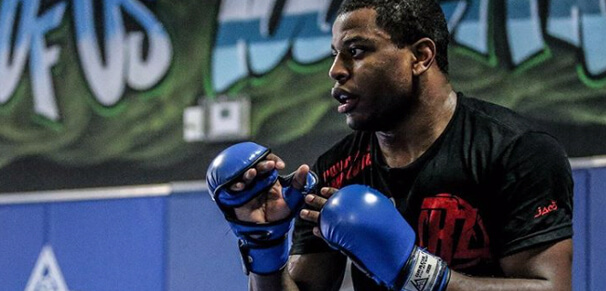 Don't call it a comeback … just prepared to be shocked.
When Team Gladiator Athlete Tywan Claxton, aka Air Claxton, takes on Braydon Akeo at Bellator 235 on Friday, December 20, he is prepared to once again shock the world.
Bellator's Salute the Troops event in Honolulu is Claxton's first fight since Bellator 226, where he drew a tough test in the first round of the Grand Prix and suffered his first career loss. But the top prospect in the top-ranked organization's Featherweight Division is determined to remind the world all about Air Claxton.
5-1, with 4 TKO/KOs in six Bellator fights, Claxton was unbeaten in his amateur career (8-0), and burst onto the professional MMA scene with an amazing first round KO via flying knee in his initial Bellator fight.
As he has for recent fights, Claxton helped to design his Pro with PowerGrip upgrade custom mouthguard, and he'll also be trying out the Elite style for the first time. One of the two designs that Claxton is debating over includes an American flag (salute the troops!) with the Joker face — as Claxton explains, the Joker is his "spirit animal." The other, features his "Air Claxton" logo bookended by gorilla emojis, which he frequently uses on social media.
Check out Tywan's custom Bellator 235 mouthguards below and let us know which one you think he should wear: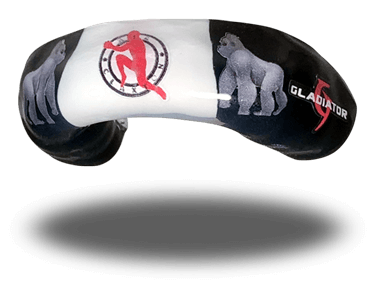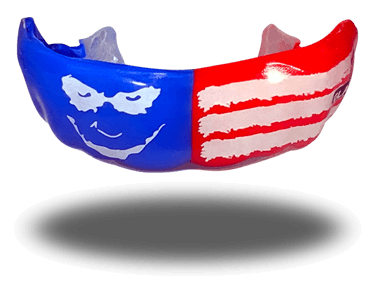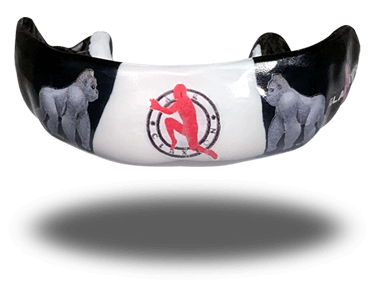 Watch Tywan Claxton and his custom mouthguards take on Braydon Akeo at Bellator 235 this Friday, December 20. Which design should Air Claxton wear? Let us know in the comments below!