Team Gladiator: Kieran McArdle's New Mouthguard For The 2019-20 NLL Season

Welcome home, Kieran McArdle!
The Suffolk County native and Team Gladiator Athlete is back on Long Island, representing the new expansion team playing just 32 miles from where he grew up.
With two new teams joining the National Lacrosse League (NLL) for the 2019-2020 season — New York and Rochester — McArdle was selected in the sixth round of the expansion draft, ending his time with the Toronto Rock. In three seasons in Toronto, McArdle scored 115 points (47 goals, 68 assists), adding 12 (4-8) in two playoff appearances.
McArdle has also played five seasons with the Major League Lacrosse's Florida Launch, where he was a three-time all-star and the league's 2014 rookie of the year. He spent last summer with the Atlas of the Premier Lacrosse League in their inaugural season.
To celebrate McArdle's homecoming, his High Performance Lite features the Riptide's white, orange and navy blue color scheme with McArdle's name and number six.
Check out Keiran's custom 2019-20 NLL season HP Lite mouthguard below: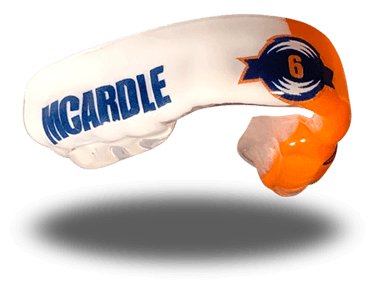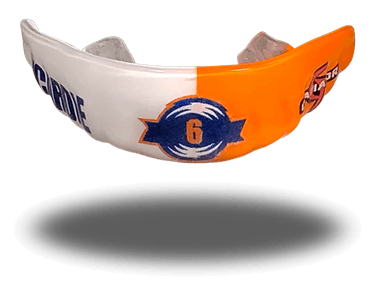 Welcome home Kieran McArdle and the New York Riptide as they embark on their first National Lacrosse League season! Watch all the NLL action on Bleacher Report Live. And if you like Kieran's custom mouthguard, make sure to get your very own. Check the link below for more information.