Exclusive: Tywan Claxton's "Air Claxton" Bellator 221 Mouthguards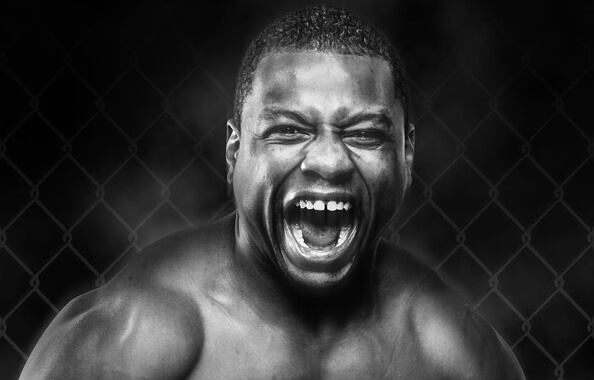 On Saturday, May 11, Tywan Claxton will face James Bennett in the Featherweight Feature Fight at Bellator 221 in Rosemont, Illinois.
A top prospect in Bellator's Featherweight Division, Claxton was unbeaten in his amateur career (8-0) and burst onto the professional MMA scene with an amazing first round KO via flying knee in his initial Bellator fight. Claxton is currently 4-0 in the top-ranked organization and will square off with Bennett (3-1) in the main card this Saturday.
Claxton helped to design his two Pro with PowerGrip upgrade custom mouthguards for the upcoming match, both featuring his "Air Claxton" brand. One in particular is special to Claxton, as it pairs the Air Claxton logo — a silhouette of his infamous flying knee — with binary code. As Claxton explains, "when I'm not punching people in the face, I'm spending my time coding and designing mobile applications. It's been a hobby for the last three years and it would be cool to mesh together Air Claxton and binary code."
Check out Tywan's custom Bellator 221 mouthguards below: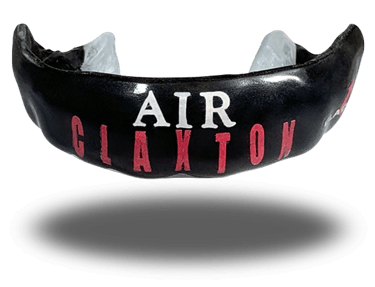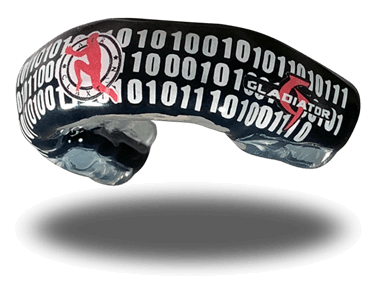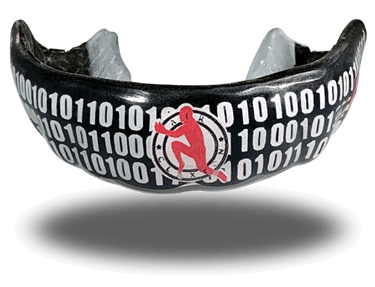 Prior to taking up MMA, Claxton was a high school and collegiate wrestler. His college career began at King University in Tennessee, where he received All-American honors as a freshman, and finished at Ohio University as a two-time national qualifier.
Ohio University was also where Tywan was introduced to Gladiator, as the Bobcat's wrestling team and the school's other student-athletes work with the industry leader in custom mouthguards for their protection. Claxton's first Gladiator as a MMA professional featured his alma mater's green and white color scheme.
Watch Tywan Claxton and his "Air Claxton" custom mouthguards take on James Bennett at Bellator 221 this Saturday, May 11. Want to fight like Air Claxton? Click on the link below to learn more.