Exclusive: Kieran McArdle's New Mouthguard For The 2019 PLL Season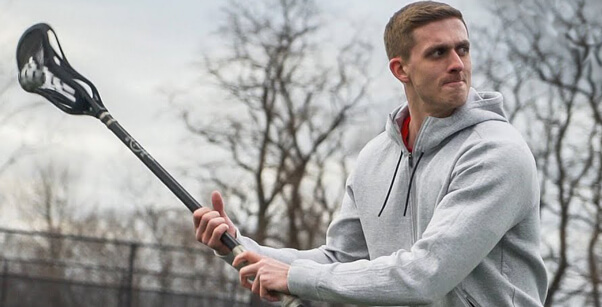 On June 1, a brand new professional lacrosse league is set to launch, as the inaugural season of the tour-based Premier Lacrosse League (PLL) gets underway in Boston.
Started by and featuring the best lacrosse players in the world, the PLL features six teams of superstars who will embark on a 14 city circuit this summer, culminating in a championship game this September in Philadelphia.
One of those superstars is Team Gladiator Athlete Kieran McArdle, who will be sporting a brand new custom mouthguard for the inaugural PLL season. To commemorate his new team, Atlas LC, Kieran's High Performance Lite features the club's white and Carolina blue color scheme with a silhouette of a bull, the team's mascot, and of course McArdle's number six.
The attacker had his best season as a pro last year in Major League Lacrosse, where he was a four-time All-Star and leading scorer of the Florida Launch. The former Rookie of the Year scored 56 points (36 goals, 20 assists) in just 12 games during the 2018 season.
McArdle truly is a force to be reckoned with on the field, making him a perfect addition to the Atlas LC. Check out Keiran's custom 2019 PLL season HP Lite mouthguard below: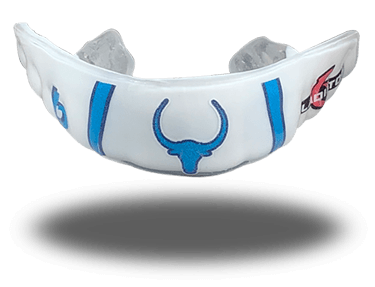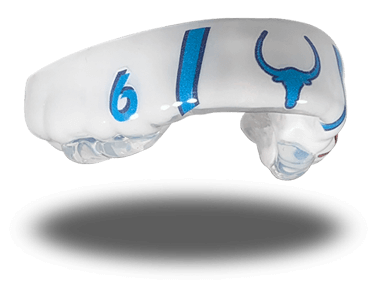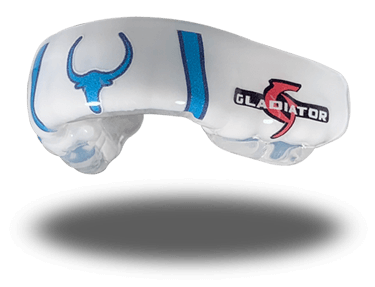 Cheer on Kieran McArdle and the Atlas LC as they embark on their first Premier Lacrosse League season! Watch all the PLL action on NBC Sports. And if you like Kieran's custom mouthguard, make sure to get your very own. Check the link below for more information.