Support Breast Cancer Awareness By Wearing Your Pink (Polka Dot)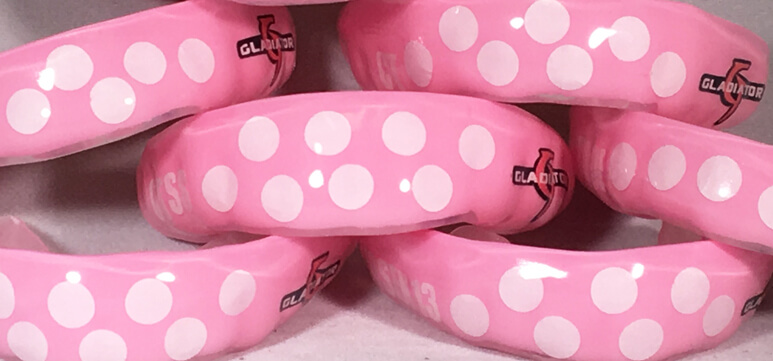 It's October, which means it's Breast Cancer Awareness Month.
For the ninth straight year, Gladiator Custom Mouthguards is breaking out the pink and white polka dots and teaming up with select college teams to help build awareness for breast cancer detection and research.
The captains from each team will be wearing a pink with white polka dots Gladiator custom mouthguard throughout the month of October. Gladiator's 2018 partners in breast cancer awareness are three longtime Gladiator teams:
The College of the Holy Cross football
Bucknell University field hockey
Merrimack College women's lacrosse
Brown University field hockey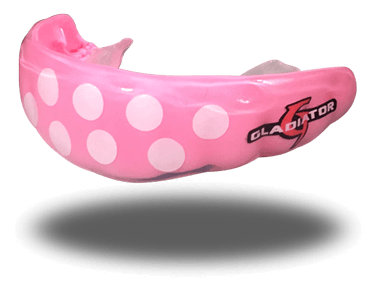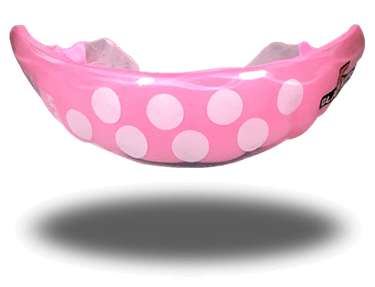 And because we're committed to raising breast cancer awareness all year long, Gladiator will continue to donate $1 to breast cancer research for every polka dot Gladiator sold, no matter what month it may be!
Help support breast cancer awareness this October — and all year round — with your polka dot custom made Gladiator. Get your special breast cancer awareness mouthguard at the link below, and let us know what other causes you support with your mouthguard in the comments.