Represent The USA And Protect Your Game Face
Every athlete has the dream of one day walking into the Olympic stadium rocking their country's colors and proudly representing their home.
Now you can experience that feeling at any level! Gear up with your country colors, or maybe just carry the flag. Take it a step further and wear the Gladiator USA Logo worn by Team USA athletes Jack Eichel, LeBron James, Kieran McArdle and Brianna Decker!
This 4th of July, design your own country custom mouthguard and save with holiday discounts. Use the Independence Day discount code on your new Gladiator custom mouthguard.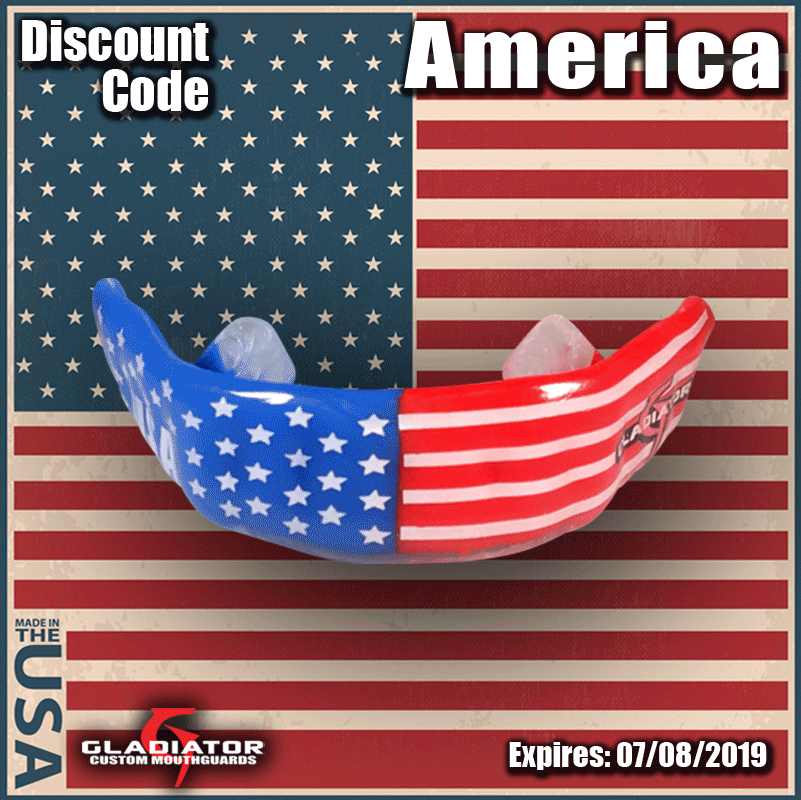 Discount code America can be used in the discount code section of the shopping cart upon checkout to receive a discount on your new custom order.
Offer expires 7/8/19