WPLL Season 2: New Logos Brings New Mouthguards From Gladiator

The Women's Professional Lacrosse League (WPLL) recently kicked off its second season, and Gladiator is proud to be the official mouthguard provider of the league again. And a new year and new logos means one thing — new mouthguards!

With the five teams — Brave, Command, Fight, Fire and Pride — receiving new looks for year two, every WPLL athlete's custom Gladiator Pro mouthguard will also undergo a makeover to reflect their teams' new logo and colors, as well as their individual jersey number.
Using a Gladiator, the most comfortable and protective mouthguard available, shouldn't be a major change for the majority of the league's recent draftees. The top four picks, half of the top ten, and more than a third of the 2019 draft's 25 selections played their college career with a Gladiator custom mouthguard.
Check out the WPLL's custom mouthguards for the 2019 season below: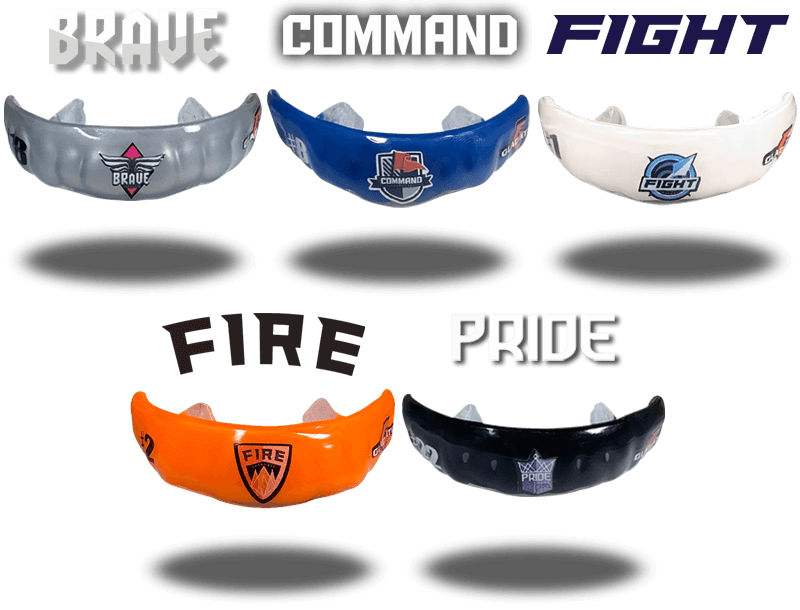 A professional lacrosse league and a development program for the rising talent in the sport, the WPLL's mission is to prioritize character development as a means for girls and women to excel in life on and off of the field. To that end, the league has partnered with experts in their respective fields to create a nationwide lacrosse development program that will focus as much on lacrosse as it will on character and leadership.
That includes a strategic partnership with the new Premiere Lacrosse League — home to Team Gladiator Athlete Kieran McArdle — and U.S. Lacrosse in support of the new U.S. National Team Development Program (NTDP).
Their mission and work with athletes at all levels makes WPLL a natural partner for Gladiator, and our partnership only continues to grow. Gladiator is once again excited to be a featured guest at the WPLL's Futures 3-Day Championship Summit — this July at Yale University.
Check out the new looks, new logos and new mouthguards this WPLL season! And if you like the custom mouthguards the professionals wear, make sure to get your very own. Check the link below for more information.