Gladiator Is The Official Mouthguard Of Athletes Unlimited Lacrosse

If you're a fan of lacrosse, your time is now!
Athletes Unlimited (AU) — a network of next generation sports leagues with an innovative player-centric model — is launching its new Lacrosse League featuring 56 of the world's best lacrosse players. And we are proud to announce that Gladiator Custom Mouthguards is the official mouthguard provider of the new league.
Beginning July 23, at Maureen Hendricks Field in Boyds, MD, the 30-game season will include some of the brightest stars in women's lacrosse, including current and former members of the U.S. National team, World Cup Gold Medal winners, NCAA All-Americans and more. The league also has the largest TV and digital distribution ever for professional women's lacrosse, via partnerships with CBS Sports Network, FOX Sports, Facebook and YouTube.
AU Lacrosse will feature a range of innovations to bring athletes and fans a unique and intense version of the sport. That includes playing a short form, fast paced format consisting of eight-minute quarters, 9v9 gameplay and a 60-second shot clock. The four-team 14-player rosters will change each week, with the top four athletes in the standings serving as captains and drafting their teams.
That innovation and unique approach makes AU a natural partner for Gladiator Custom Mouthguards.
Every AU Lacrosse athlete is going to be protected by a Gladiator Pro, featuring the league logo, colors, as well as their individual name. This shouldn't be a major change for the majority of the league's athletes, as many played their college career with a Gladiator custom mouthguard.
Here's a first look at the AU Lacrosse 2021 Gladiator Pro Custom Mouthguards: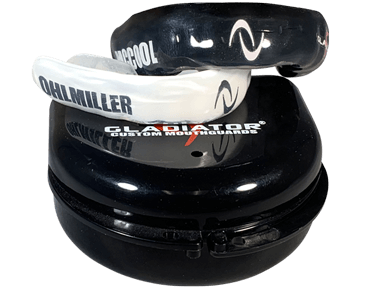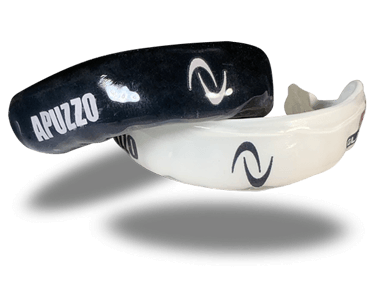 From an innovative, player-centric approach, to fostering a community around a sport we love, Gladiator Custom Mouthguards is proud to be the official mouthguard of Athletes Unlimited Lacrosse. See how we protect the pros when the new league kicks off Friday, July 23.