First-Look At Kieran McArdle's 2023 Team USA Mouthguard

LeBron James. Brianna Decker. Jack Eichel. And now, Kieran McArdle.
After being named to the final roster of the 2023 U.S. Men's Senior Lacrosse Team, McArdle will join his fellow Team Gladiator Athletes as he features our USA logo on his Gladiator during international competition.
The Waterdogs LC attackman joins a 23-man roster that enters the 2023 World Lacrosse Men's Championship in San Diego as the top-overall seed. As the reigning champions, the U.S. is looking to become the first team to repeat in more than two decades and will open play against rival Canada on June 21. The U.S. team will take on Australia (June 23), Haudenosaunee (June 24) and England (June 25) in pool play. The playoff rounds begin on June 27, with a championship game on July 1.
The U.S. roster was selected following a 50-player training camp, and the competition was tough. The team is littered with gold medalists and made up almost exclusively of players from the Premier Lacrosse League. Previously, McArdle has appeared on the U.S. box team in the World Indoor Lacrosse Championship.
In honor of being named to the team, Kieran's red High Performance Lite custom Team USA mouthguard features our (aforementioned) USA logo and, of course, his number six.
Check out Kieran's custom Team USA mouthguard below: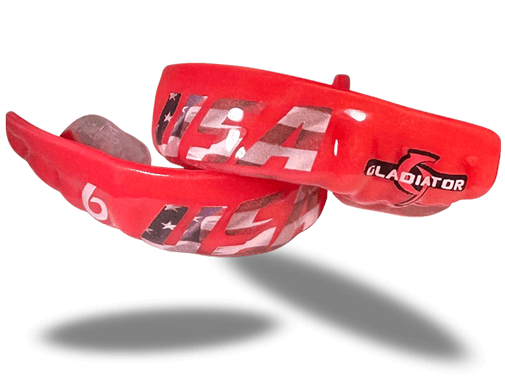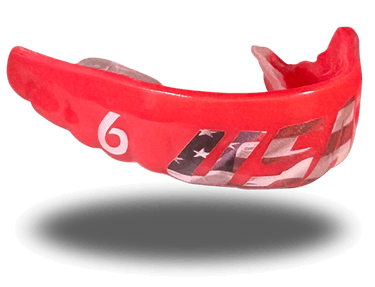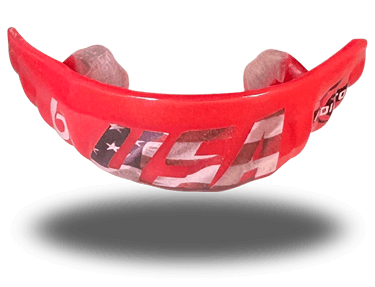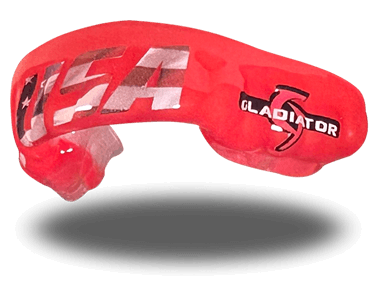 Cheer on Kieran McArdle and Team USA as they take on the rest of the world to repeat as champions! Like Kieran's custom mouthguard? Click the link below to get our USA logo on your very own custom mouthguard.