Exclusive: Star Attacker Kieran McArdle's New 2023 PLL Custom Mouthguard

The Premier Lacrosse League (PLL) is back for another season, and the 2022 champions are ready to defend their title!
Led by Team Gladiator Athlete Kieran McArdle, the Waterdogs LC featured the top offense in the PLL last season. McArdle played at an MVP-level, leading the league in assists during both the regular season and postseason. He also led his team in points and assists for the third straight year.
Named one of the PLL's "most underrated players," McArdle now sits 11th in points and 13th in both goals and assists on the all-time career leaderboard. The PLL features the best lacrosse players in the world competing in 14 cities across the country. The 2023 season kicks off on June 3, with each team playing ten games, followed by a single elimination tournament. All-Star Weekend will be held July 22 in Louisville, KY (on ESPN), and a league champion will be crowned in — our hometown — Philadelphia, on September 24 (on ABC).
For 2023, McArdle's High Performance Lite custom mouthguard once again features the Waterdogs' purple and black color scheme with a Waterdogs print logo. The guard also includes McArdle's usual number six.
Check out Kieran's custom 2023 PLL season HP Lite mouthguard below: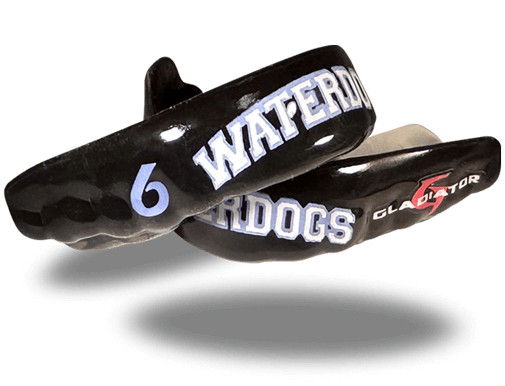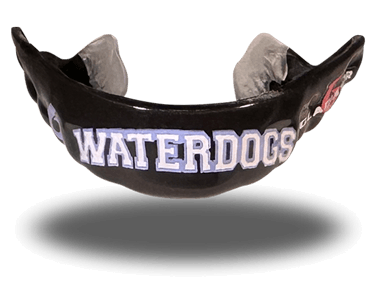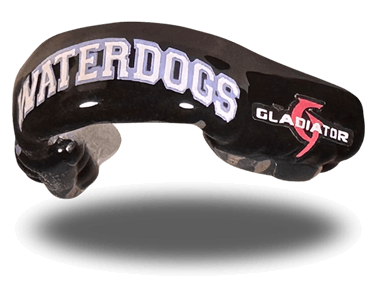 Watch Kieran McArdle and the Waterdogs LC defend their championship as they open a new Premier Lacrosse League season against the Chaos Sunday, June 4, on ABC and ESPN+. Like Kieran's custom mouthguard? Click the link below to get your very own.