Introductory Sale For Nightguards And Retainers
Gladiator is now proud to offer the Dental Health products you need at night, to be a Gladiator through the day! Using the same at-home impression process, order your nightguard for bruxism or retainer to hold your teeth in position directly on the Gladiator site for a fraction of the dentist price.
To celebrate these new additions, take advantage of our introductory sale by using the discount code below. Get the nightguard and retainer you need from the custom mouthguard manufacturer you trust.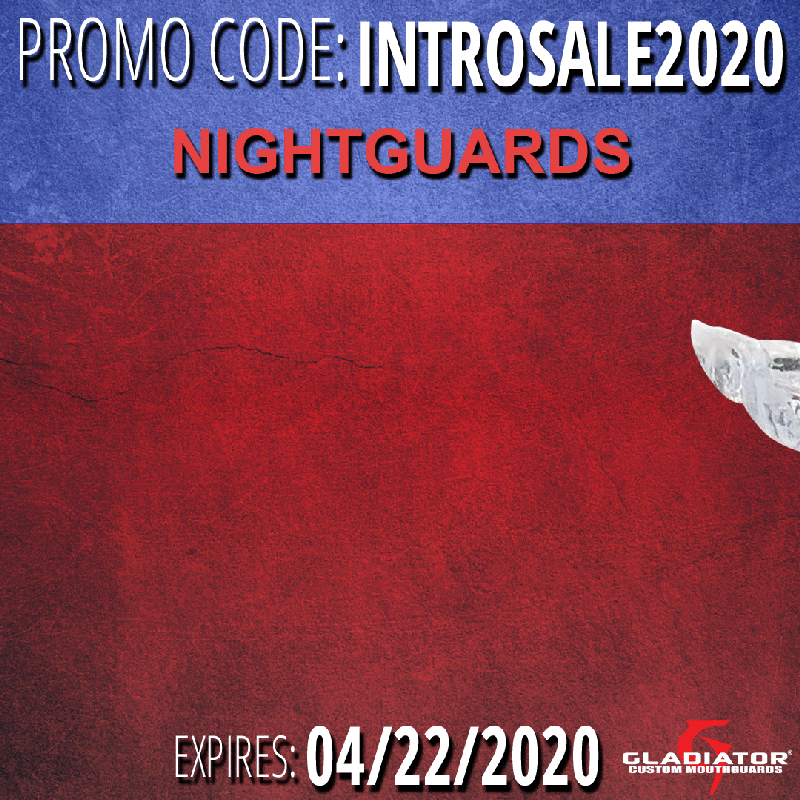 Discount code IntroSale2020 can be used in the discount code section of the shopping cart upon checkout to receive a discount on your new custom nightguard or retainer.
Offer expires 4/22/20