Video: Why Football Families Choose Gladiator To Protect Their Young Athletes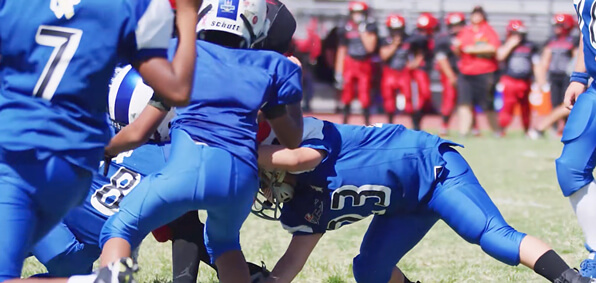 Gladiator recently got a shout out from a Nevada football family.
A former boxer with two sons in youth football — Sean, 8, and Jack, 6 – Dad, Richie, takes protection very seriously: "You don't get many sets of teeth. I don't expect to get another pair. Which is why I went with Gladiator."
From the ease of creating your own impression and customizing every aspect of your mouthguard, to age-appropriate styles and the importance of communication on the field, Richie preaches the benefits of Gladiator custom mouthguards in this exclusive video:
Thanks to Richie Griffin for the shout out. Have a young athlete in youth football? Click the link below to learn more about our style for changing mouths and specialized mouthguards for football.