Video: Extreme Sports: Be Bold. Be Extreme. Be A Gladiator.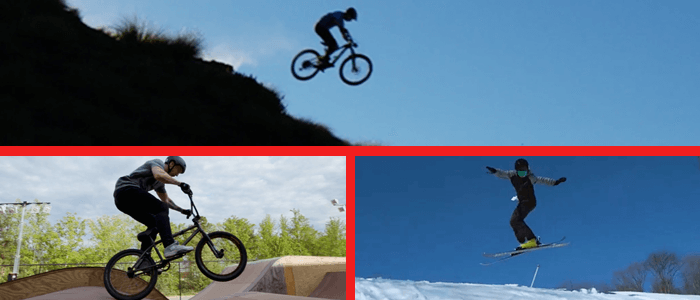 Whether you prefer to ski, snowboard, BMX, skate, downhill mountain bike, or all of the above you want your gear to reflect your bold personality.
No matter the sport, no matter how extreme, there's a Gladiator that you can personalize to your style and sport.
From colors and nicknames, to logos and more, you can show off your personality with your mouth — all while receiving the most comfort and protection possible from a mouthguard trusted by the professionals:
"Gladiator gives me a piece of mind knowing my brain and mouth are protected while riding. I have used a Gladiator for 8 years now and have never looked back. To finally have a guard that isn't bulky, allows me to breathe and speak clearly, comes in multiple colors and custom designs, and the added Power Grip is a game changer." – Josh Perry, Pro BMX Bicycle Athlete
Are you ready to be bold? Are you ready to be extreme? Make a statement and be a Gladiator, with the custom mouthguard trusted by the pros, like BMX athlete Josh Perry and Freerider star Reece Wallace. Click on the link below to learn more.