Fall Head Over Heels For The Real Gift Of Love: A Custom Mouthguard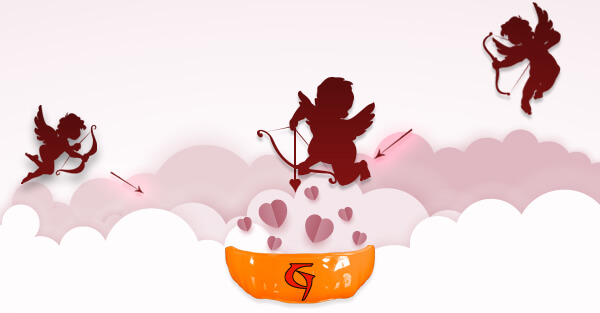 Valentine's Day may have passed, but February is still the month of love.
It's never too late to fall head over heels, but it's also important to make sure that your favorite athlete is looking for the right one.
The right mouthguard, that is.
While Cupid typically gifts flowers or boxes of chocolate, here's why a custom mouthguard is the real gift of love:
1. The Right Fit
Finding true love is all about identifying the right fit. What does your athlete really need and how does their newfound love align with those essentials?
Made from an exact impression of your athlete's mouth, custom mouthguards are specifically engineered for the individual's sport and unique protection needs. The intimate fit created by that exact impression means their mouthguard stays snuggly on their upper teeth without having to bite or clench to keep it in place.
That way, when a hit or collision occurs to the face, mouth or jaw, they have the proper protection to keep them safe. That's a loving fit!
2. Clear Communication
Love requires good communication — and so does being part of a successful team!
Well, only a custom mouthguard allows clear communication, while providing the most protection possible. Gladiator's patented cut design allows custom mouthguards to be as thin as possible, with no material in any area that doesn't require protection. It also means your athletes can breathe, communicate and hydrate without needing to remove their mouthguard.
When your athlete's speech and breathing is uninhibited, they're able to communicate clearly!
3. Personal Happiness
What makes your athlete truly happy? It's important that their true love knows what makes them tic.
That's why Gladiator is the only custom mouthguard that offers specialized upgrades and options built for personal preferences, sport specifics and extra needs. Some athletes need more resistance to chewing; others may need a thicker guard for more protection; or maybe a thinner option for sensitivity.
And, with a choice of 18 solid color options — including shiny metallic choices — there are endless color combination possibilities. Logos — from our free or metallic logo options to team logos or something even more personal — and personal IDs make custom mouthguards something to really fall in love with.
When your athletes find the one that's the right fit, makes them a better communicator and brings them personal joy, they found their one true love! They found a Gladiator custom mouthguard.