Exclusive: First Look At LeBron James' New Custom Mouthguard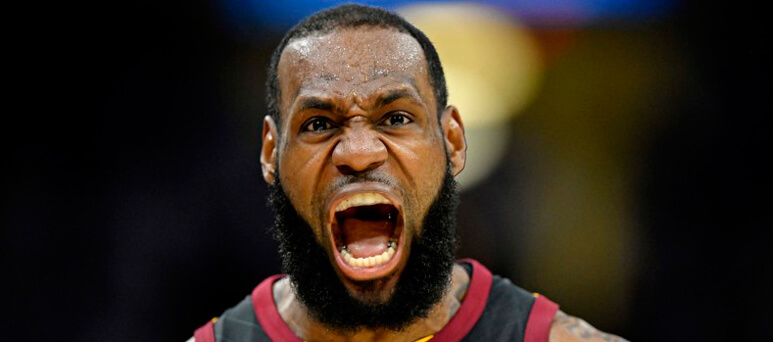 New Season. New Team. New Mouthguard.

The 2018-19 NBA season kicked off this week, and Team Gladiator Athlete LeBron James has taken his talents and custom mouthguard to Hollywood.
Entering his fifteenth season and his first in Los Angeles, James looks to continue his dominating career in the loaded Western Conference. Last season, LeBron again posted career highs in assists and rebounds, while appearing in all 82 games for the first time in his career. He was named to his fourteenth straight All-Star Game, as the top overall vote getter in the East, and was once again selected to the All-NBA first team. His team has reached the NBA Finals the past eight consecutive years.
In their quest to dethrone the Golden State Warriors and compete with fellow Western Conference contenders, the Lakers have surrounded LeBron with a bevy of playmaking veterans and young up-and-coming talent. The Lakers return their young core of Lonzo Ball, Brandon Ingram and Kyle Kuzma, while adding Rajon Rondo, Lance Stephenson and JaVale McGee this offseason.
For the new season, LeBron's High Performance custom mouthguard is once again completely clear, but now features King James' number 23. While the NBA currently limits logos on mouthguards during the season, look for a brand new Showtime Laker design when LeBron is named to his fifteenth straight All-Star Game this year.
And while LeBron's no longer in Cleveland, Gladiator still is. The Cavaliers will once again sport High Performance Gladiator custom mouthguards for the upcoming season.
James, his Gladiator and the new look Lakers will be in the spotlight, as they open the season against the Portland Trail Blazers tonight, and again as they travel to Golden State to take on the Warriors in the NBA's premiere Christmas Day game on December 25.
Check out LeBron's 2018-19 season clear custom mouthguard below: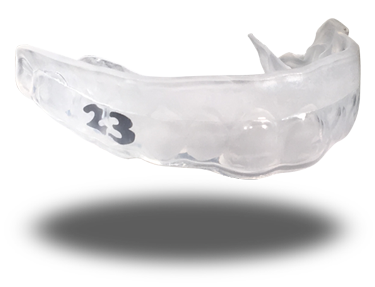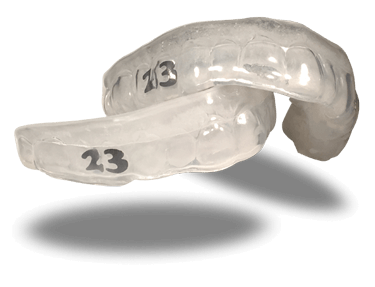 Do you like LeBron James' new clear custom Gladiator? Celebrate a new NBA season with your very own! Check the link below to see how you can get the same protection as King James.