Exclusive: First Look At Buffalo Sabres' Jack Eichel's New Gladiator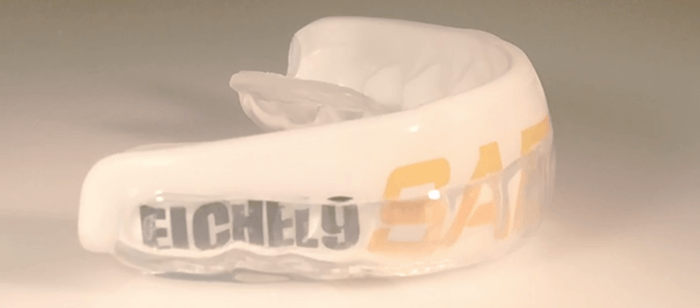 A new NHL season is on the horizon, and Team Gladiator Athlete Jack Eichel and his revamped Buffalo Sabres are excited for a fresh start.
While the 2017-18 season didn't go quite as planned, the Sabres have retooled around their young center. At only 21, Eichel is the face of the franchise, with a new long-term contract and, most likely, the captain's "C" on his sweater when the season begins.
Eichel is also starting fresh this season with a new(ish) number and a brand new custom mouthguard! After wearing number 15 for his first three seasons, Jack has switched his sweater number to 9, the same number he wore at Boston University, where he was only the second freshman ever to win the Hobey Baker Award.
Jack will have some choices when it comes to his High Performance Gladiator in the 2018-19 season. Eichel's custom mouthguards are clear or white and feature the Sabres' text logo (for the first time) or the traditional Sabres logo. As always, Eichel's name and number 9 will be featured as the side ID. Check out Eichel's new custom mouthguards below: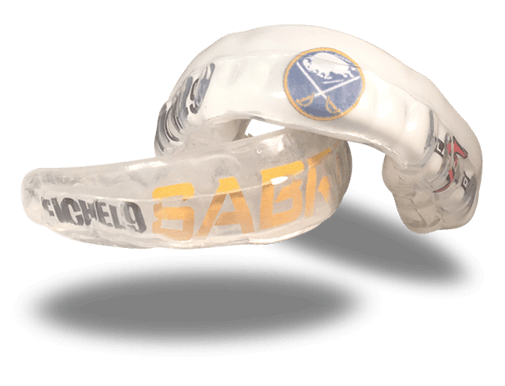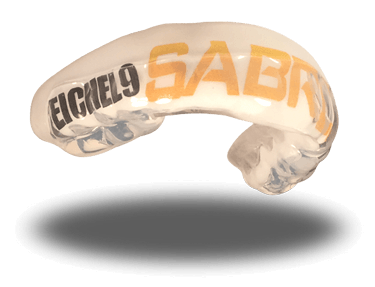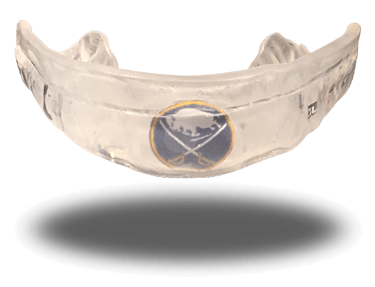 The second overall pick in 2015, Eichel has led the Sabres in scoring each of the last two seasons and has 177 points in just 209 career games. He was selected as a 2018 NHL All-Star, the first of his career.
Do you like Jack Eichel's new Buffalo Sabres custom mouthguards? Which is your favorite? Celebrate a new NHL season with your very own Gladiator! Check out the link below to see how you can get the same protection as an NHL All-Star.