Custom Mouthguards: Remove The Gag, Increase Performance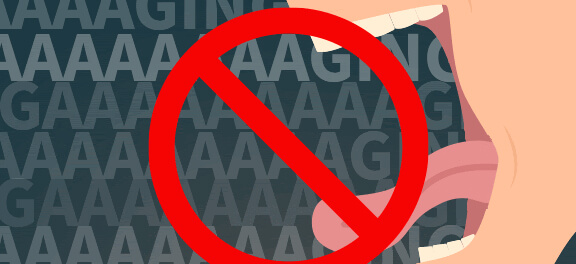 One of the main complaints that athletes have about mouthguards is that they are uncomfortable, and oftentimes, make them gag.
Since athletes have a 33-56% chance of receiving an injury to the mouth or face during their playing career, and with a lifetime cost of approximately $20,000 just for one broken tooth, it's extremely important to protect their smile. So, wearing a mouthguard is a must.
But what if — like many athletes — their mouthguard makes them gag? Well, to put it simply: they have the wrong mouthguard.
Gagging is typically caused by mouthguards that have too much material, especially where it doesn't need to be, or fit poorly and float around the mouth. There is a distinct difference for where protection is needed and where it isn't, and that all starts with the impact zones.
Ultimately, an athlete's mouthguard should have thicker material in the impact zones — the areas in front of the teeth and under the molars — providing more protection, while being thinner or having no material in areas where protection isn't needed — behind the back of the front teeth and the roof of the mouth. When a mouthguard is too thick, it's only going to do one thing: cause gagging.
It all comes down to the design process of the mouthguard. Most stock mouthguards are made with extra material to help "grab onto" the teeth and stick in the mouth. But that lack of a tight fit means the mouthguard is extra bulky and won't stay in place without biting or clenching. When your mouthguard doesn't fit tightly without biting or clenching, there's a good chance it will end up where it shouldn't, causing you to gag and be uncomfortable.
Custom mouthguards, meanwhile, are engineered to be as thin as possible or have no material at all in any area that doesn't require protection. The 'custom' in custom mouthguard refers to the impression or scan used to create the mouthguard. This is the only way to make a mouthguard that is specific to the unique mouth structure of each individual athlete. This creates an intimate fit, allowing athletes to drink water and communicate with teammates without the mouthguard moving from their teeth.
With a patented cut design and material only where it needs to be, Gladiator custom mouthguards are the most comfortable mouthguards available — meaning no gagging and better performance!
If your players are gagging on their mouthguards, your players have the wrong mouthguards. Remove the gag — along with unneeded material — with Gladiator Custom Mouthguards. Learn more at the link below.