Custom Mouthguards: Give Your Team The Performance Boost They Need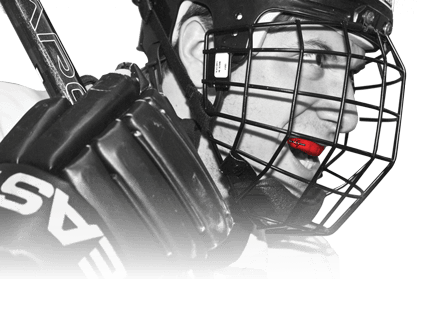 have benefits beyond protecting their teeth.
Oftentimes in this space, we mention that custom mouthguards have the ability to boost athletic performance. While it may seem hard to believe, the small piece of gear in your player's mouth does in fact
Much like the nasal strips commonly worn by athletes, custom mouthguards are designed to open up the airway for optimal oxygen flow. The more oxygen an athlete takes in, the more enhanced their performance and endurance becomes, as breathing clearly and uninhibited helps your players play faster and stronger, perform at peak levels and outlast their opponents.
In fact, research shows evidence that mouthguards not only prevent oral and facial injuries, but improve muscular strength and endurance.
Investigators from the Department of Health, Exercise and Sport Science at The Citadel conducted a study1 to determine possible physiological explanations for improvements in exercise performance with the use of a mouthguard. As lactic acid is one of the main causes of fatigue during exercise, the study measured the differences in lactate levels in participants after 30 minutes of endurance exercise with and without a mouthguard.
The study showed that lactate levels were lowered with the mouthguard at 1.86 mmol/L versus 2.72 mmol/L without a guard. That suggests there is an improvement in endurance performance linked to improved airway openings resulting from the use of a mouthguard.
Of course, this means your players must have custom mouthguards crafted to perfectly fit their individual mouth structures. Generic boil-and-bite mouthguards are simply too bulky and ill-fitting to give your players the proper air flow they need to boost their performance. While athletes wearing boil-and-bites are busy fidgeting with their mouthguards on the field, your players with custom mouthguards are busy running them off the field.
Even ordering custom mouthguards is simple! In the past, your players would have had to go to a specially-trained dentist or orthodontist to get a custom mouthguard. But with a patent pending design, your players get the precise protection they need. Each Gladiator is custom engineered to be the appropriate thickness for each athlete's individual mouth, providing all the protection where they need it and nothing where they don't.
With Gladiator's Compliance GuaranteeTM, your players won't just get the most protective mouthguard possible, but the most comfortable as well. If for any reason a Gladiator doesn't fit a player perfectly when it's first received, it is fixed or replaced at no extra cost to you. That's Gladiator's guarantee.
Give your team the performance boost it needs to outplay the competition with custom mouthguards from Gladiator, the industry-leader in custom mouthguards.
12009 Jul-Aug;30 Spec No 2:9-13. Effects of mouthpiece use on airway openings and lactate levels in healthy college males. Garner DP, McDivitt E. Department of Health, Exercise and Sport Science, The Citadel, Charleston, South Carolina, USA.