Athletic Trainers And Coaches: Are Your Mouthguard Needs Being Met?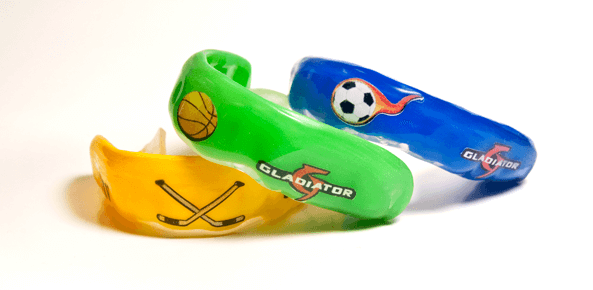 When buying athletic equipment for your players, it's obviously important to meet their needs. That means making sure their gear is the right size, offers the proper protection and features the appropriate colors and/or logos.
So where do your needs fit in, as a coach or athletic trainer? When it comes to purchasing equipment like mouthguards, aside from your budget, what are your needs?
Don't worry; we're here to help!
Need #1: Mouthguards need to fit your specific athlete(s)
The most important thing about any mouthguard, first and foremost, is the fit. That's especially true for coaches and athletics trainers, as your players' safety should always be your top priority.
Everyone's mouth is different and proper protection comes from a perfect fit — something you're not getting from standard mouthguards. Only a mouthguard that is designed to fit the exact individual mouth structure of each athlete allows for the most imitate fit possible. That means your players' mouthguards remain snug on their upper teeth with no biting or clenching.
Just like any other piece of equipment, a poorly fitting mouthguard provides poor protection. And when a mouthguard doesn't fit properly, it is also uncomfortable and distracting on the field, court, pitch or ice. That causes many athletes to "misplace" their mouthguard altogether…
Need #2: Mouthguards need to be worn, not "lost"
Of course, you need your athletes to actually wear them! Mouthguards can't constantly be forgotten or "lost." Not only does it cost you time and money, it may actually cost your team penalties in the game.
You certainly don't need starting players out of the game for a missing piece of gear — or even worse, sidelined with an injury simply because they chose not to wear their mouthguard.
When your players' mouthguards are personalized with their name, number and team logos and colors, it instantly becomes their favorite part of their uniform. Instead of leaving their boring, uncomfortable stock mouthguard in their locker during the game, your athletes' mouthguards become the last piece they put on to complete their game face. That's not something that goes missing.
Need #3: Mouthguards need to be easy to order
Just like any other piece of equipment, your athletes' mouthguards need to be replaced after time. The easier this process is for you, the more you are able to focus on game planning and athlete care.
You may not know, but after the age of 14 — or out of braces — the mouth stops growing. That means that the stone models used to make your athletes' custom mouthguards can be reused over and over again for life.
That makes reordering a full team of mouthguards with Gladiator as simple as submitting your list of athletes. We keep all team order models on-site and, with a quick email, your athletes' mouthguards are back into production with all the same details and shipped to you in no more than 2 business days!
From proper protection and the most comfortable fit, to personalization and a stress-free ordering process, Gladiator custom mouthguards meet all of your athletes' needs, as well as yours. Click on the link below to learn more about how Gladiator custom mouthguards can meet your needs.