Combat Sports: How To Choose The Right Mouthguard For Your Protection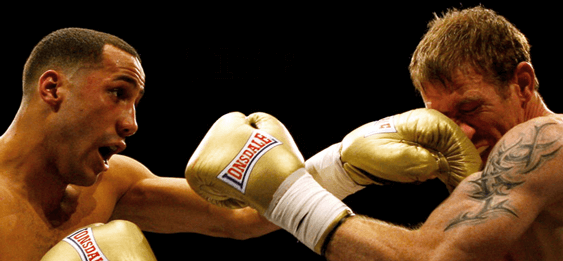 Choosing a mouthguard for your combat sport is an important, yet potentially overwhelming experience. With most combat sports lacking any type of full facial protection — whether it be a face cage or shield — finding the right mouthguard is essential.
Are you striking or rolling? Are you doing both? Do you need a mouthguard for multiple disciplines? Do you wear any headgear when sparing?
Don't worry! We're here to help provide guidance for what you should be looking for, depending on your specific sport and style.
Lets start with striking sports, including mixed martial arts, boxing, Muay Thai and others.
In a striking sport you are going to want the most protection possible, as you are left completely open and vulnerable to an oralfacial injury. That includes a high level of frontal protection, since you are taking constant and deliberate contact to the face, as well as protection between the upper and lower jaw to combat against collisions.
A thicker mouthguard like the Gladiator Elite, which is designed to absorb excessive shock to the teeth, provides extra thickness specifically to be used in high contact competition to absorb and disperse direct high impact.
Now, if you are wearing headgear, that level of protection isn't completely necessary and may even be overkill. Wearing headgear allows you to use a thinner frontal profile. However, you will still want additional protection between the upper and lower jaw for collisions, so something like the High Performance Gladiator may better fit your needs as build ups are included under the mouthguard to provide extra protection from those jaw collisions.
For rolling or wrestling sports, such as jiu-jitsu, your needs are a bit different. While there are some similarities to striking sports because you don't wear facial protection, impact to the mouth and face is not nearly as consistent or direct. This allows you to wear a mouthguard with a thinner frontal profile, like the Gladiator Pro with Power Grip.
The Pro is designed to absorb and disperse shock from direct impact, and is recommended for all non-contact or minimal-contact sports, as well as heavy-contact sports. Gladiator's special Power Grip technology is engineered to grab, move and lock your lower jaw into a slightly forward position for better protection and a true athletic advantage.
Just keep in mind that direct impact to the face, mouth or jaw does still occur in rolling and wrestling sports, so make sure you still have the proper protection. That, of course, includes additional protection against upper and lower jaw collisions.
When it really comes down to it, your choice of mouthguard is really a personal preference. If you prefer a thicker mouthguard or are less confident in your abilities as a combat athlete, you may feel more comfortable with added protection in the front, like the Gladiator Elite. If you are more concerned with comfort or are very confident in your abilities, then the thinnest option possible that provides the proper frontal protection without adding extra bulk is what you want — Gladiator Pro with Power Grip or High Performance.
Which mouthguard should you use for your combat sport? That depends on your specific sport, if you wear headgear and, when it comes down to it, your personal preference. No matter how you answer those questions though, Gladiator has the mouthguard that's right for you. Find your specific mouthguard at the link below.