Which Sports Actually Need Mouthguards? The Answer May Surprise You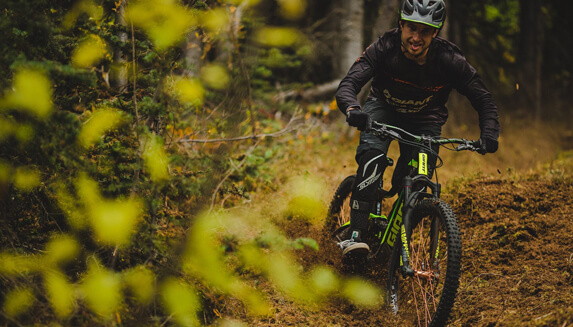 Which sports do you actually need a mouthguard for?
Think about it; contact sports like football and hockey feature helmets and facemasks, while non-contact sports such as soccer and basketball don't necessarily require players to wear a mouthguard. So really, only combat sports like boxing and MMA should truly need mouthguards, right?
Wrong.
Sure, the logic makes sense — combat sports feature repeated, constant and intentional hits to the face with no facial protection. But the reasoning is actually flawed.
The reason you need a mouthguard isn't about the amount of contact, but the fact that there is contact at all, deliberate or not. So the sports that actually require mouthguards are the ones that completely lack facial protection — like facemasks, face shields or cages — of any kind.
Of course that includes combat sports, especially striking sports like boxing and MMA, but that also means non-contact sports too. Hits to the face in those sports may be accidental, but they are just as damaging.
As we've stated in this space, athletes have a 33-56% chance of receiving an orofacial injury — an injury to the mouth or face — during their playing career. And guess what? A broken or damaged tooth doesn't heal like a bone, meaning lifelong maintenance, appointments and surgeries with a lifetime cost of approximately $20,000. That's just to replace one tooth!
While soccer, field hockey, basketball, women's lacrosse and even mountain biking may not be considered "contact sports" in the traditional sense, all athletic activities feature a natural risk of accidental contact and/or injury. While body contact and hitting/checking are illegal or limited, the games are still physical and feature their share of player injuries.
Basketball is played violently down in the paint, with bodies and, most dangerously, elbows flying around. Field hockey and lacrosse feature heavy and dangerous sticks and balls. A blow to the face from an opponent's elbow or stick without a mouthguard in place has the ability to cause significant injury.
That's why you need protection, no matter which sport you play.
So which mouthguard is right for your sport? Each sport demands a different level of protection, and some sports and leagues even have specific mouthguard rules and requirements, as not all allow certain colors and logos to be displayed.
For sports where full facial protection is worn — ice hockey, football or men's lacrosse — you want a mouthguard like the Gladiator High Performance Lite, which offers a thinner frontal profile with added protection against upper and lower jaw collisions, due to the body contact in the sport. For "non-contact sports" — maybe we should start calling them "accidental" contact sports? — you need a mouthguard that features more protection in the front.
Proper protection starts with a minimum of 4 mm of material in the important impact zones — the areas in the front of the teeth and under the molars. Again, while impact to the face is unintentional in these sports, it does happen, so protection of the frontal impact zone is important. But it also shouldn't be overdone, in order to allow proper communication and breathing.
A mouthguard like the Gladiator Pro is designed to absorb and disperse shock from direct impact, and is recommended for all non-contact or minimal-contact sports, as well as heavy-contact sports. Equipped with the X-Treme cut design, which removes all excess material for comfort and clear communication, the Pro is optimally designed with proper protection and comfort in mind.
Which sports do you actually need a mouthguard for? No matter what sport you play, you are susceptible to getting hit in the face. So the real question is, which sport requires the most protection? Depending on whether you wear a facemask or not, you may actually need more protection than you think. Find your needs at the link below.