Zach Makovsky's Special Edition Columbian BRAVE CF 73 Mouthguard

On Saturday, August 12, BRAVE Combat Federation brings Colombia its biggest mixed martial arts event yet, BRAVE CF 73. And Team Gladiator Athlete Zach Makovsky will be there for a flyweight clash of generations against Brazil's Flavio Queiroz.
In an "old school vs. new school" bout, the 40-year-old Makovsky and 31-year-old Queiroz will fight for a wide open flyweight title. Makovsky is coming off of two disappointing split decision losses, but remains obsessed with the BRAVE CF title. Queiroz has only lost to top contenders and is coming off of a bounce back KO victory in July of 2022.
To commemorate the event, Makovsky has incorporate the Columbian flag into his nickname "Fun Size" as the featured logo on his Pro with Power Grip custom mouthguard.
Check out Zach's custom BRAVE CF 73 mouthguard below: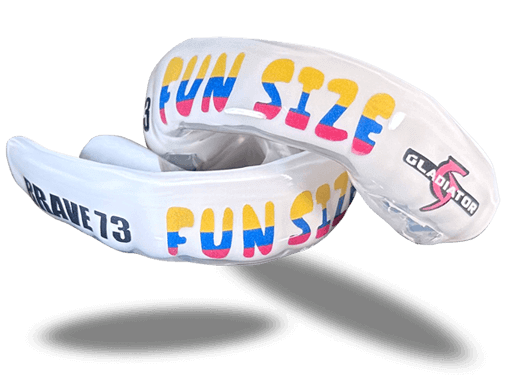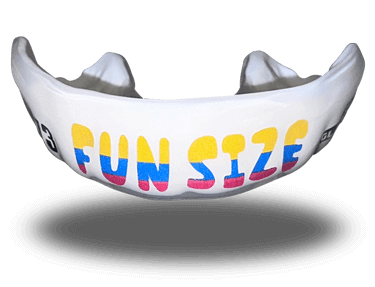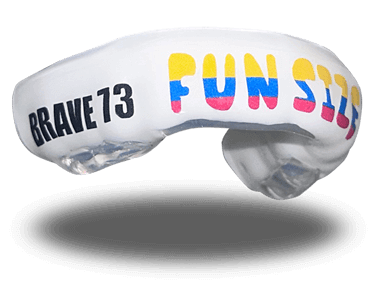 Cheer on Zach "Fun Size" Makovsky this Saturday, August 12 as he takes on Flavio Queiroz at BRAVE CF 73. If you like Makovsky's custom mouthguard, make sure to get your very own. Click the link below for more information.