Video: Josh Perry is Changing Thoughts About BMX And Brain Health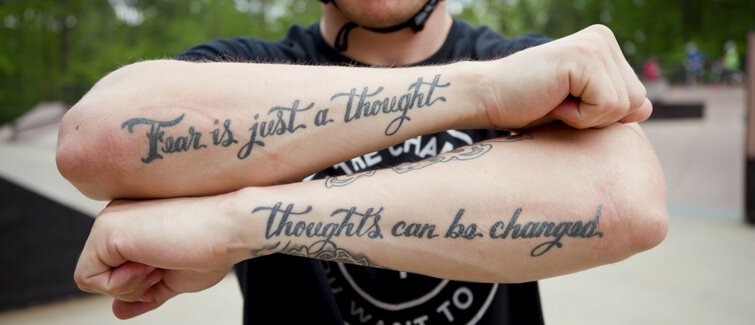 When you think of the protective equipment used in BMX or other action sports like skiing, skateboarding or mountain biking, helmets and elbow pads are probably the first images that come to mind.
For some reason, mouthguards seem to be a second thought to BMX athletes or other action sports athletes, yet the most important part of the body to protect in a fall or accident is the head, face and jaw. Helmets only protect one of those areas.
Take Team Gladiator Athlete and Pro BMX Bicycle Athlete, Josh Perry, for example. Very few athletes have endured and accomplished what Josh Perry has had to overcome. A survivor of multiple brain tumors, Josh is an inspiring example of determination, hard work and mental toughness.
He is also an example of how thoughts can be changed.
Perry admits that he didn't always think about the consequences of not using proper protection, and used to trust his health to generic boil-and-bite mouthguards. With his experiences with brain tumors and injuries though, Josh became very passionate about learning about health and well-being. That included changing his thoughts on nutrition, mental health and proper protection.
"You can't control everything in life," says Perry, "but you can control your choices to eliminate risk."
Josh has been wearing a Gladiator Pro with Power Grip since 2010, and wouldn't go back.
"On this journey of mine, I have learned how important protecting your brain is. That's why I choose Gladiator Custom Mouthguards to supplement having a certified helmet."
You may have thoughts about action sports and mouthguards. But thoughts can be changed. Let Josh Perry help you make that change.
Fear might be a thought, but action sports injuries are real. Change your thoughts on protection with the only custom mouthguard BMX Pro Josh Perry trusts: Gladiator. Click on the link below to learn more.