The Truth About Mouthguards: Let's Bust Some Myths!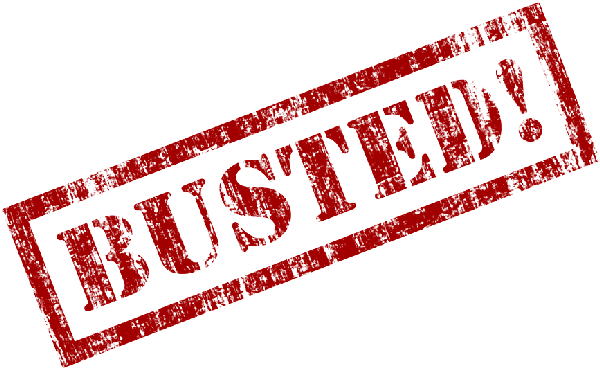 Are you questioning whether you need a mouthguard or not for your sport? Do you have assumptions about mouthguards, but don't fully know what's accurate?
There are a lot of myths out there about mouthguards — particularly about which ones offer the proper protection. Let's bust some mouthguard myths:
1. Mouthguards Are Only Needed For Contact Sports
MYTH! In reality, the two sports with the most oral-facial injuries are soccer and basketball — two sports where body contact is illegal.
Contact to the face and mouth isn't germane to sports that feature contact or hitting. Elbows, hands, knees, feet and heads go flying in all sports, and they are all capable of causing serious damage. Thankfully, mouthguards defend against upper and lower jaw collisions.
Think about a time you may have fallen down hard and had your teeth crash together. Mouthguards help to cushion that impact and should be worn for all sports, as well as some more active recreational activities.
2. Mouthguards Must Cover All Molars To Be Protective
MYTH! There is a distinct difference for where protection is needed and where it isn't, and that all starts with the impact zones.
Ultimately, your mouthguard should have thicker material in the impact zones — the areas in front of the teeth and under the molars — providing more protection, while being thinner or having no material in areas where protection isn't needed — behind the back of the front teeth and the roof of the mouth.
When your mouthguard fully covers all of your molars it's only going to do one thing: make you gag. You want to be sure material is clear of your gag reflex. That means covering up to one and a half molars to provide proper protection.
3. 'Custom' Means I Can Personalize My Mouthguard
MYTH! While there are custom mouthguards that give you the ability to personalize them with your name, logo and team colors, there are also some generic boil-and-bite mouthguards that give you the same option.
The 'custom' in custom mouthguard actually refers to the impression or scan used to create the mouthguard. This is the only way to make a mouthguard that is specific to the unique mouth structure of each individual athlete, and any other method to "custom fit" your mouthguard is fraudulent.
Remember, a custom mouthguard is custom made to meet your specific needs. The personalization is just an added bonus!
4. I Can't Use A Custom Mouthguard Because I Have Braces
MYTH! This couldn't be further from the truth.
Since custom mouthguards are built specifically for the individual athlete from the impression or scan of their mouth, it is actually easier to accommodate braces and a smart choice to protect that investment in your future smile.
While engineering your mouthguard, technicians are able to make adjustments, create channels and ensure there is space for your braces and treatment, based on your specific needs.
Now that you know the facts from the fiction, it's time to get the only custom mouthguard that provides you with the most protection, comfort and personalization possible. Find out why Gladiator custom mouthguards are no myth.