The "Post-Thanksgiving Day Meal Stretchy Pants" Of Mouthguards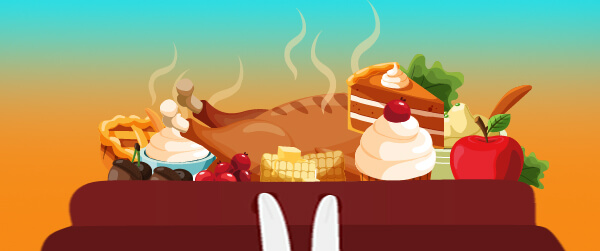 Thanksgiving is in just a few short weeks. As you prepare the turkey, stuffing and all the trimmings, there is one other necessity you need to have for the big day — your favorite pair of post-meal comfy, stretchy pants.
Notorious for pushing the limits of your waistband and requiring instant comfort, the Thanksgiving Day meal makes stretchy pants an essential part of the holiday.
Much like those Turkey Day stretchy pants, a custom mouthguard is the only way to be comfortable when you need it most — game time. When you need to be at your best and sharpest, you can't be distracted by things like an uncomfortable mouthguard.
Form-Fitting
Why are comfy, stretchy pants so great? Because they stretch to fit your every need and movement. While custom mouthguards don't "stretch," they are made for a perfect and intimate fit for your unique mouth structure.
Starting with the Gladiator Self Impression Kit, your custom mouthguard is made directly from an impression of your mouth — engineered on a stone model from your impression and then formed and cut by hand. That's because everyone has a specific one-of-a-kind mouth structure and mouthguards can't be one-size-fits-all.
Breathable and Light
Great stretchy pants are breathable, lightweight and not restrictive at all. The last thing you need after gorging at the table is something made of thick and heavy material weighing you down.
And just like those pants, Gladiator custom mouthguards are designed to be the lightest and thinnest possible, while also providing the best protection possible.
Your mouthguard should have thicker material in the impact zones — the areas in front of the teeth and under the molars — providing more protection, while being thinner or having no material in areas where protection isn't needed — behind the back of the front teeth and the roof of the mouth.
Not only does that provide ultimate comfort and protection, but also allows you to speak, breathe and hydrate with no restrictions.
Comfort-Giving
When it comes down to it, comfort is the goal. You've spent all day running around with family and the big meal is over. It's time to get comfortable and relax.
With the most imitate fit and precise hand cut design, there is nothing more relaxing when you enter the field/court/rink/ring/pitch of play than having a clear mind and a mouthguard where it needs to be.
What's more comforting than that?
How are Gladiator custom mouthguards like your favorite pair of comfy stretchy pants? There's nothing more comfortable than wearing them! Find out at the link below.