Don't Let Your Teeth Chatter This Winter. Get Cozy With A Custom Mouthguard.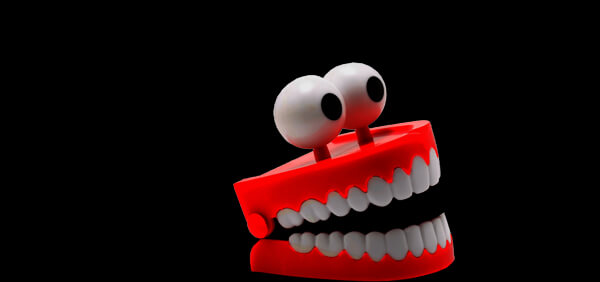 Have you ever been outside in the frigid cold and had your teeth uncontrollably chatter? If you were wearing enough layers, a warm winter coat, hat and gloves, that likely wouldn't have happened.
Mouthguards are just like that much-needed cold weather attire — the purpose is to keep you comfortable and protected from the elements. When your mouthguard is layered properly and fits snug, your teeth, mouth and jaw remain cozy and safe.
However, much like winter gear, not all mouthguards are created equal. Some may claim to offer superior protection, but do so by being big, thick and bulky. Others say they provide the best comfort, but usually that means a mouthguard that's too thin to provide real protection.
Whether it's too much material where it isn't needed, or compromised protection due to too little material to absorb impact, most mouthguards seem to leave something on the table. And that's due to the way they are engineered.
Boil-and-bite mouthguards are one size-fits-all and the stock mold conforms to an athlete's mouth by the individual biting down on the guard. The human mouth can only apply about 9 lbs. per square inch of pressure when fitting a boil-and-bite.
Custom mouthguards, on the other hand, are pressed at 120 lbs. per square inch. That specific engineering helps to create an intimate fit for each individual mouth structure, meaning the mouthguard is exactly where it needs to be when impact occurs. Which is kind of the point!
That's why the American Dental Association and the Academy for Sports Dentistry recommend a professionally made, properly fitted custom mouthguard for all contact and collision sports. When a mouthguard fits snuggly on the upper teeth, without having to bite or clench to keep it in place, it provides proper protection.
It also allows athletes to speak, breathe and drink with ease, which increases their abilities, as the optimal oxygen flow enhances performance. That also means you can go an entire game or practice without removing your mouthguard, staying protected from both injuries and germs.
Most mouthguards offer protection or comfort, but not both. With a patented design and cut process, only Gladiator Custom Mouthguards give you both.
How are mouthguards like cold weather gear? Their purpose is to keep you comfortable and protected. Unlike most mouthguards though, only Gladiator Custom Mouthguards give you the best of both. Learn more at the link below.