Team Sports: Three Tips To Help You Onboard New Athletes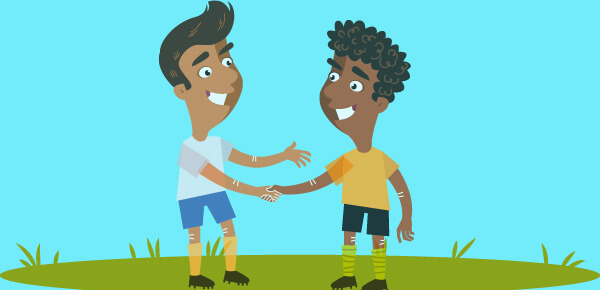 The past few weeks have seen the NBA, NHL and MLB all conduct their 2022 drafts, and now have incoming rookies — new professional athletes — coming into their facilities.
It is an exciting time for those young players and the teams that drafted them; but it's also a critical time. Getting new athletes acclimated quickly and effectively is paramount to both the team's success in the upcoming season and the player's career in the long run.
While you may not run a professional team, the concept of getting new players up and running within your culture and system is just as important for all team sports. Are there any tips and tricks to helping your new athletes assimilate?
Here are three ways to help the transition for new players:
1. Lay Of The Land
Just like any orientation to a new place, make sure you take the time to get your incoming athletes comfortable in their new surroundings.
Provide a guided tour of the facilities — gym, training room, weight room, cafeteria, locker room, common areas, etc. — and confirm that the new players know how and when to access them. Also allow time for your new members to relax and explore the space on their own in a less formal manner. This will help further adjust to the space.
Being able to confidently navigate their day-to-day without guidance goes a long way to helping athletes feel comfortable.
2. Getting Together
While there is an inherent chemistry being built between your new athletes — since they are a part of one group — it's important to not simply lump all the incoming players together.
In order to build team chemistry and an altogether cohesive group, be sure to blend new and returning players. It helps to facilitate interaction, particularly since some new/younger players may be shy while experienced/older players may be hesitant to welcome new competition with open arms.
Your veteran players have been around the team, establishing the culture and building existing relationships with teammates. Change and newness are always hard, but forcing the two groups to talk and engage with one another helps to quickly breaks the ice.
3. Short-Term Wins
It may be obvious, but get your new players into the playbook and learning the system as soon as possible. However, make sure they have specific direction and aren't just tasked with "learning the playbook."
While all players should ideally know every role for every play, it's important to give new players specific roles and responsibilities. Provide them with room to grow and expand on those responsibilities, but at least give them the basic groundwork for early success.
When they know what is expected, they will be more confident and comfortable. And when your new players can focus on short-term wins, it will often increase their happiness and make them an engaged team member for the long haul.
Speaking of keeping your athletes happy for the long-term … one of the easiest ways to make sure your players are healthy and available is keeping them properly protected. With Gladiator Custom Mouthguards, you can provide the protection and comfort your team needs to be their best when it matters most.
What are the best ways to onboard new athletes? Getting them comfortable, communicating and confident. See how Gladiator custom mouthguards can help your team achieve all three at the link below.