Mouthguard Playoffs: Who Is The Champion Of Comfort And Protection?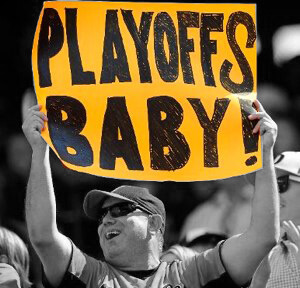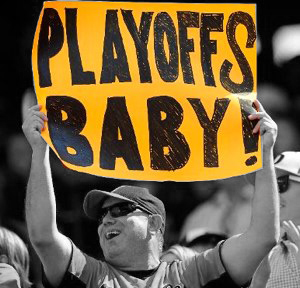 Whether it's the NHL playoffs, the NCAA basketball tournament or the last two weeks of your fantasy football league, there's nothing better than a playoff tournament! The playoff format is simply the only way to determine the best-of-the-best.
That's why we decided to create a bracket of our own.
With four types of mouthguards available to athletic trainers and coaches — vacuum-formed, custom-made, boil-and-bite and stock — you need to make sure you're providing your athletes with the best protection. Of course, a comfortable mouthguard is also important to your players.
So, let's see how different mouthguards stack up against each other and find out which mouthguard is the ultimate champion of comfort and protection.
Let's get onto the first round action:
Round 1
#1 Vacuum-Formed Mouthguards vs. #4 Stock Mouthguards
As the bottom seed, stock mouthguards have little advantage in the first match-up of our tournament. However, being the cheapest option of all mouthguards earns them a quick win in the best-of-seven series against vacuum-formed guards — but they may not hold that slim lead for long.
There's a reason they're known as 'stock.' That's literally what they are; mass-produced, warehouse-shelf stock items which are even more generic than boil-and-bite guards and are even bulkier and more uncomfortable to boot. That's because there is simply no way to adjust a stock mouthguard for fit. On the other hand, vacuum-formed mouthguards are made based on a model of the mouth. They give a much closer fit to each player's mouth than any stock mouthguard could. More comfort means vacuum-formed guards take the lead 2-1 in this series.
That momentum continues on the defensive-side, as vacuum-formed are head-and-shoulders above stock in terms of protection. Stock mouthguards are what they are, and the protection they provide is limited at best. The only difference between wearing a stock mouthguard and not wearing a mouthguard at all is that there's at least something in your mouth.
And unlike stock guards, vacuum-formed may come in custom color combinations or other fun options, such as camouflage. Because of that, vacuum-formed takes our first match-up easily, sending stock mouthguards back to the warehouse shelf with a 4-1 series victory.

#2 Custom Mouthguards vs. #3 Boil-and-Bite Mouthguards
While the 2-seed vs. 3-seed match-up may appear close, it's actually not even a competition. In fact, it appears the boil-and-bite mouthguards didn't even make it out of the locker room.
Developed way back in the 1960s, boil-and-bite mouthguards are simply too outdated for this contest. Why are they called boil-and-bite? Because that's the way they are formed — by literally boiling the mouthguard in water to loosen the rubber and then biting into it to get the shape of the mouth. That provides very little in terms of fit and comfort; and because they are big chunks of rubber, boil-and-bites are very bulky, inhibiting an athlete's ability to breathe or communicate while wearing one.
Custom mouthguards use a heat and pressure laminated design to perfectly fit each athlete's individual mouth structure. That multi-laminated engineering process makes custom mouthguards the only guard that's thinner where comfort is important and thicker where protection is needed. And unlike boil-and-bites, custom guards give players the ability to breath and speak with no limitations.
It's not even close, as custom advances to the finals with a dominating four game sweep over boil-and-bite guards. And they didn't even need to bring in their closer — complete personalization.

The Finals

#1 Vacuum-Formed Mouthguards vs. #2 Custom Mouthguards
Our finals match-up features two mouthguards that, at first glance, have a lot in common. Both vacuum-formed mouthguards and custom mouthguards are formed using the actual mouth structure of an individual, and both come in colors besides "traffic cone" orange. This ties up the series early at one game apiece, but that's where the similarities end.
Vacuum-formed guards are produced using a one-layer press at only 14.7 lbs per square inch; a far cry from the 80-to-120 lbs per square inch used to produce a custom mouthguard. That one-layer mouthguard may be thin and comfortable, but it ultimately lacks the proper protection a mouthguard is supposed to provide. That's due to the low pressure used to mold the guard; it doesn't have the ability to laminate multiple layers.
That's why custom mouthguards provide optimal protection from a hit to the mouth, face or jaw. The multi-layered, heat and pressure production gives the custom mouthguard the most intimate fit of a player's mouth possible, meaning the mouthguard is right where it needs to be, when it needs to be there. Advantage: custom goes up three games to one.
And while vacuum-formed guards may come in different colors, custom mouthguards are the only completely personalized guard available — from team color and logo to player's name and number. Athletes don't just get a performance enhancing piece of equipment, but a new piece of team gear they value as much as their jersey. And when they're at their locker preparing for game time, after they pull their jersey over their pads and put on their eye black, the last phase of the ritual becomes placing their very own custom mouthguard in their mouth; completing their game face.
It was a hard fought contest, but in the end better production, enhanced performance, ultimate protection and comfort and complete personalization helped custom run away with the title with a 4-1 series win.
When it comes to protecting your athletes, there's clearly one dominant champion of mouthguards: custom.

Purchasing custom mouthguards for your athletes? There's only one true champion; Gladiator Custom Mouthguards, the industry-leader in custom mouthguards.