Brace Yourself: Not All Braces Mouthguards Are Created Equally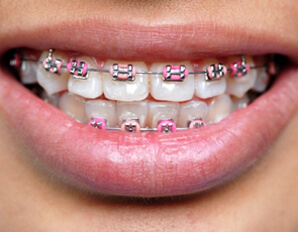 When you make an investment, no matter what the cost, you want to make sure you're protecting that investment. For parents, spending a large sum of money on braces may be a necessity, but it's still an investment that must be kept safe.
That's especially true for parents of athletes. Playing sports — particularly contact sports — increases the chance of the braces being damaged, which means braces pose a special problem for athletes, parents, coaches and athletic trainers alike.
When athletes wear braces on the field, court or ice, everyone involved experiences a different concern: parents want to protect their investment; coaches are afraid to be liable for damage to the braces or the player's mouth; athletic trainers need to make sure the athlete is safe — after all braces are basically metal in an athlete's mouth and that has its own inherent dangers — and athletes just want to play and be comfortable.
So, how do athletes, parents, coaches and athletic trainers make sure all their needs are met? With a braces mouthguard, a mouthguard designed specifically for athlete's with braces. But much like the differences between generic boil-and-bite mouthguards and custom mouthguards, not all braces mouthguards are created equally. Let's find out why:
From Bulky To Bulkier
Often in this space, we discuss the bulkiness of generic boil-and-bite mouthguards and how that extra material limits a player's protection and comfort, making it hard for them to breathe and communicate. The same may be said of most mouthguards for braces, as they aren't very form fitting and oftentimes, are very bulky.
That causes a great deal of discomfort and inhibited breathing for players with braces — and as you may remember from your adolescence, braces aren't the most comfortable thing to wear to begin with. But custom mouthguards give players with braces the protection they need, without sacrificing comfort.
A Great Price
With six different styles to choose from, there is a perfect Gladiator waiting to lead you into battle starting at $45.
Because custom mouthguards are engineered to fit each player's specific mouth structure, they aren't bulky where comfort is needed, meaning your players have the ability to speak and breathe clearly. Those same design and production techniques give custom mouthguards the ability to fit perfectly over braces — without inhibiting tooth growth and alignment.
Speaking of which…
Room To Move
One of the biggest misconceptions about using a braces mouthguard is the fear that the guard may press too tightly against the braces, interfering with the orthodontic work and restricting the room for tooth growth and movement.
Again, that comes down to the way the mouthguard is engineered. A custom mouthguard designed to be compliant allows for a dentist to adjust the brackets if need be and may be refit when needed without compromising the custom fit.
One custom braces mouthguards is even designed with a special Ortho-Channel™ that assists in holding the mouthguard in place, while providing ample room for the teeth to move into their new position. The model of the athlete's mouth can even be adjusted before the mouthguard is engineered to allow for tooth growth and movement extending the time the mouthguard can be used for.
Ups And Downs
Another myth is that athletes with braces require an upper and lower guard. The myth here is that the mouthguard can not have intimate contact with the teeth and braces otherwise the mouthguard will not allow the teeth the proper room to move. This is why upper and lower mouthguards are provided, hinged in the rear to provide a spring like effect to hold the mouthguard in place since there is no contact with the teeth or braces. However, much like a boil-and-bite guard, this isn't providing the proper protection.
These upper and lower guards can be easily moved and dislodged, leaving the athlete venerable to injury. When a custom mouthguard fits a player's mouth structure perfectly, a lower guard is unnecessary — except in wrestling, where it is often required by law. That's because a hit to the face makes contact with the most protruding point. When a player with braces wears a custom-made upper guard, the mouthguard protrudes more than usual, protecting the lower teeth.
However, in cases where lower mouthguards are mandatory — like in wrestling — they may be custom-made thinner, with less material for more comfort.
The Teeth They Are A-Changin'
While players may only need their mouthguards for the duration of a season, they typically have their braces for two years, on average. That means the braces mouthguards they used this season is going to need an adjustment before next season, as their teeth move into position.
With a new impression needed every 9 to 12 months, braces mouthguards need even more attention than your other equipment. That means more time spent worrying about new teeth molds and less time on game plans and strategy.
Well, with program coordinators handling your team's ordering and inventory so you don't have to, it's easier than ever to get custom mouthguards for braces.
With custom mouthguards from Gladiator Custom Mouthguards, even players with braces get the comfort and protection they need. That's why Gladiator is the industry-leader in custom mouthguards.