Check Out LeBron James' New Custom Mouthguard For The 2020-21 Season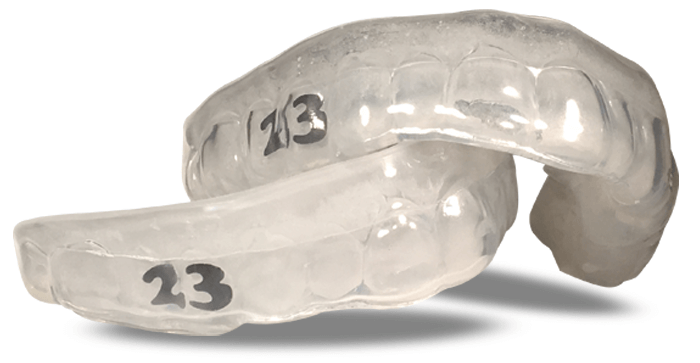 A new NBA season is on the horizon, and a new mouthguard isn't the only accessory Team Gladiator Athlete LeBron James will be receiving.
That's because LeBron and his Los Angeles Laker teammates are the reigning champions of the NBA and are set to receive their championship rings at the start of the new league year!
Entering his 18th season, James is coming off another fantastic season, posting the highest assists per game of his storied career and culminating in his fourth NBA Finals MVP award. The pandemic-shortened season was chaotic, but LeBron and his star teammate Anthony Davis finished strong in the NBA's "bubble."
Now, with a very short turnaround, James and his squad are ready to do it all over again. And that means it's time for a new custom mouthguard.
LeBron's High Performance custom mouthguard is once again completely clear and features his custom ID. While the NBA currently limits logos on mouthguards during the season, look for a brand-new design when LeBron is certainly named to his 17th straight All-Star Game this year.
James, his new Gladiator, Anthony Davis and the rest of the reigning-champion Lakers open the season against their crosstown rival L.A. Clippers on Tuesday, December 22, followed by the Lakers and the Dallas Mavericks during the NBA's premiere Christmas Day game on December 25.
Get ready for a new NBA season with your own Gladiator! Click the link below to see how you can get the same protection as King James.