Celebrating 20 Years Of Custom Mouthguards And Personalized Protection

Back in the year 2001, custom mouthguards were still in their infancy. The only real way to get one made was to go to a dentist, and full personalization and sport-specific cuts were still years away.
Enter Gladiator Custom Mouthguards, which officially incorporated in 2001 and has been redefining mouthguards and personal protection for the past 20 years.
Equipped with more than forty-years worth of technical dental knowledge, Gladiator has spent the past two decades researching, developing and improving the way custom mouthguards look, feel and protect athletes. That dedication to improving the mouthguard process has led to major accomplishments:
Gladiator was the first custom mouthguard company in the United States to introduce a home impression kit
Gladiator's patented design was developed specifically to eliminate bulk and maximize comfort, fixing the biggest complaint that athletes have with mouthguards
Gladiator is the only custom mouthguard company with multiple styles and upgrades specific to every sport, making a Gladiator the ultimate piece of protection and comfort
And we can't wait to see what the next twenty years will bring!
Help Gladiator celebrate 20 years of mouthguard innovations and improvements with anniversary logos and fun content throughout the year: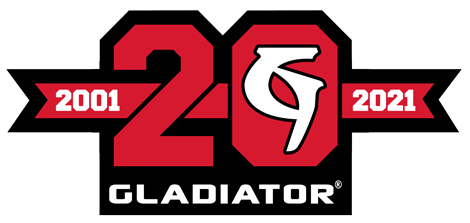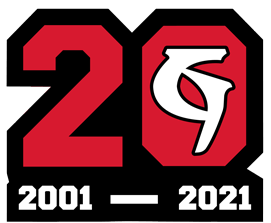 Celebrate twenty years of redefining custom mouthguards and personal protection. Get your special-edition anniversary Gladiator logo and help us kick off the next two decades of Gladiator. Click on the link below to learn more.