Jack Eichel: New Year. New Sweater. New Teammates. New Mouthguard.

The NHL returns tomorrow with a new season, new COVID-19 protocols and a new-look Buffalo Sabres club. That means Team Gladiator Athlete Jack Eichel is bringing some new teammates, new colors and new mouthguards to the 2021 NHL season.
Coming off of another excellent year, the all-world center and Sabres' team captain recorded 36 goals and 78 points in the pandemic-shortened season. Yet, Buffalo fell short of expectations and missed the playoffs yet again.
After an aggressive offseason, Eichel is now surrounded by the most talent on offense since he joined the club. The Sabres brought in highly decorated left winger Taylor Hall — the 2017-18 Hart Memorial Trophy winner (NHL MVP) — and added much needed depth to their top lines.
The Buffalo Sabres also added a new look as well! The club updated their color scheme and logo to feature a new royal blue look. Jack's 2021 High Performance custom mouthguards match the new look and logo, in addition to a third mouthguard to compliment the team's reverse retro colors and logo. Eichel's mouthguards also feature his name and number 9. Check out Eichel's new custom mouthguards: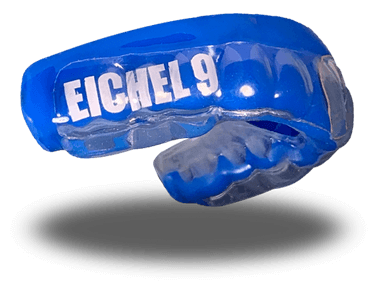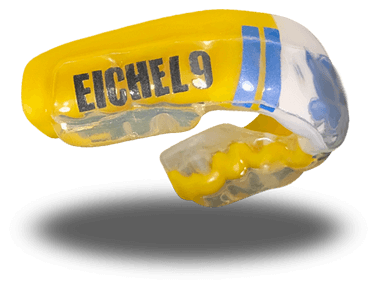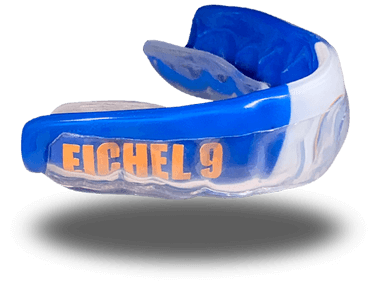 The second overall pick in 2015, Eichel has led the Sabres in scoring each of the last four seasons and has 337 points in just 354 career games. He was selected as a 2020 NHL All-Star, his third consecutive selection.
Check out Jack Eichel's new custom mouthguards as the new-look Buffalo Sabres open the season against the Washington Capitals on Thursday, January 14. Click the link below to see how you can get the same protection as an NHL All-Star.