Exclusive: Welcome Zach Makovsky, Newest Member Of Team Gladiator
industry leader in custom mouthguards is proud to welcome UFC fighter Zach Makovsky to Team Gladiator. Makovsky joins NBA All-Star LeBron James as an official member of Team Gladiator, with his personalized Gladiator Pro with Power Grip upgrade.
Gladiator Custom Mouthguards, an
"We are thrilled to welcome Zach to Team Gladiator," said Bobbie Quinn, Co-founder of Gladiator Custom Mouthguards. "He is a tremendously gifted fighter and a great person."
Zach Makovsky — also known as "Fun Size," a nickname given to him by female MMA pioneer Tara LaRosa — is currently 19-6-0 in his professional fights, with six wins by submission and one knockout. The 32 year-old southpaw began fighting professionally in 2006 and has currently won five of his last seven fights.
"I've always been interested in martial arts and also competed as a wrestler, from six years old through college," Makovsky told UFC.com.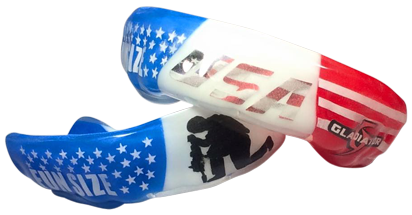 Hailing from Philadelphia — home of Gladiator Custom Mouthguards — Makovsky grew up in Bethlehem, PA and graduated from Drexel University, where he was captain of the Division I wrestling team. During his time on the team, Makovsky won the 2009 Fila Grappling World Championship, and finished his career ranked in the school's top-20 all time wins list.
"I wasn't satisfied with what I did wrestling in college and still had the desire to compete. I was watching early UFC events and found a local gym and began training and competing in MMA."
Makovsky typically trains twice a day, with sessions varying from wrestling, striking, Jiu-Jitsu, MMA tactics, sparring and strength and conditioning. After he graduated from college, Makovsky worked as a strength and conditioning coach at Drexel and nearby Germantown Friends High School.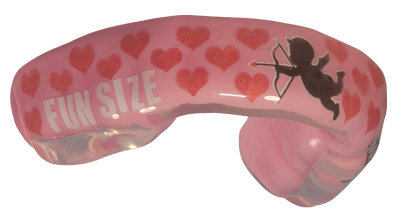 Fun Size has held multiple titles throughout his career, including the 2010 Bellator Bantamweight Champion and the 2013 RFA Flyweight Champion. But there's one title he is still striving for: "Fighting in the UFC has been my dream ever since I began competing in MMA. To finally be here is the greatest honor and achievement of my life. This was my first priority, but my ultimate goal doesn't end here, only with a UFC title."
Welcome Zach Makovsky to the Team Gladiator family!