Exclusive: Welcome Josh Perry, Newest Member Of Team Gladiator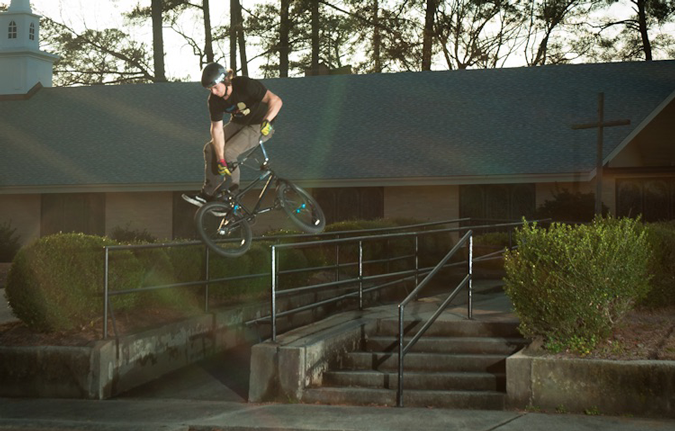 Gladiator Custom Mouthguards, an industry leader in custom mouthguards is proud to welcome Pro BMX Bicycle Athlete and Holistic Health Coach Josh Perry to Team Gladiator. Perry joins NBA All-Star LeBron James, UFC fighter Zach Makovsky and MLL attackman Kieran McArdle as an official member of Team Gladiator, with his personalized Gladiator Pro with Power Grip upgrade.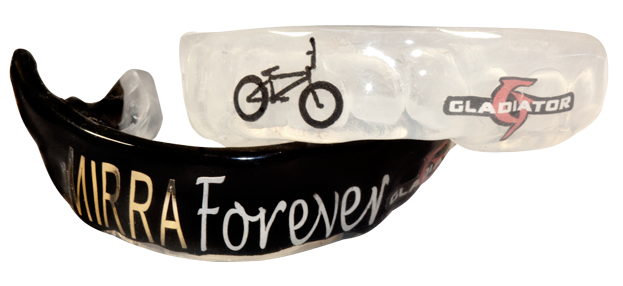 "We are thrilled to welcome Josh to Team Gladiator," said Bobbie Quinn, Co-founder of Gladiator Custom Mouthguards. "He is a gifted rider, a tremendous inspiration and a great person. His story is really remarkable."
Perry was born and raised on Cape Cod, MA, where he developed his passion for BMX bike riding. When he was 17, he moved to Greenville, NC to ride with the best riders in the world, including Dave Mirra, and pursue a career as a pro BMX athlete.
In April of 2010, at the young age of 21, Josh underwent surgery to remove a brain tumor taking up the entire left side of his brain and leading him to going blind. In November of 2012, he had Elekta's Gamma Knife Radiation treatment to treat two areas of re-growth from the initial surgery. Elekta and Perry have been working together since 2013 to share his story.
With his experiences with brain tumors and injuries, Josh became very passionate about learning about food and the correlation to our health and wellbeing, as well as sharing information with others in hopes of helping them become well.
"On this journey of mine, I have learned how important protecting your brain is," said Perry. "That's why I choose Gladiator Custom Mouthguards to supplement having a certified helmet."
In 2015, to further his efforts in sharing information with others and helping them achieve their goals with health and wellbeing, Josh completed the world's largest nutrition program, the Institute of Integrative Nutrition, to earn a certification as a Holistic Health Coach. He launched his website, DailyBrainstorms.com, to share his story and knowledge with the world.
Along with his daily blogging about food and health, advocating a healthy lifestyle and researching more about holistic nutrition, Perry continues to ride BMX at a professional level.
Welcome Josh Perry to the Team Gladiator family!