Exclusive First Look At LeBron's 2016 NBA All-Star Game Mouthguard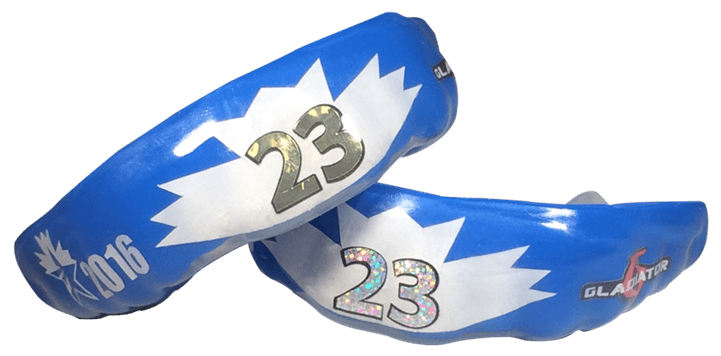 For the twelfth time in his career, LeBron James is an NBA All-Star!
In celebration of this year's festivities in Toronto, LeBron's All-Star Game custom mouthguard matches the white and blue color scheme and maple leaf motif of the East All-Star uniforms and gear the players are wearing on Sunday. And the personalization even goes a step further, with LeBron's number 23 featured in the center of the mouthguard in gold or stardust — kings like to have options — to match his All-Star Game sneakers.
Check out LeBron's custom All-Star Game mouthguards below: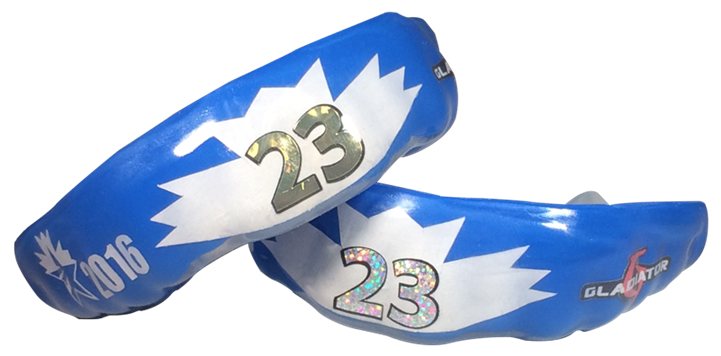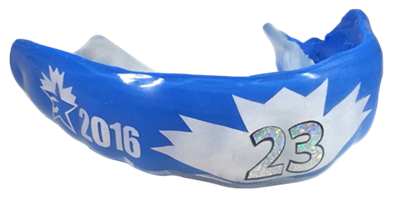 James also has a chance to become the highest scorer in All-Star Game history, as he trails the retiring Kobe Bryant by only two career All-Star Game points.
Cheer on LeBron James in the 2016 NBA All-Star Game this Sunday and let us know what you think of his custom mouthguard from Gladiator.