Enjoy A Gladiator Discount This Labor Day
The Labor Day weekend is finally here. Time to kickback, relax and enjoy the savings from Gladiator.
Are you looking to take the field, court or ice this season with a new game face? Or how about show some team or country pride with a personalized mouthguard. Gear up with a Gladiator custom mouthguard and start the season with a new game face!
Use the Labor Day discount code on your new Gladiator custom mouthguard.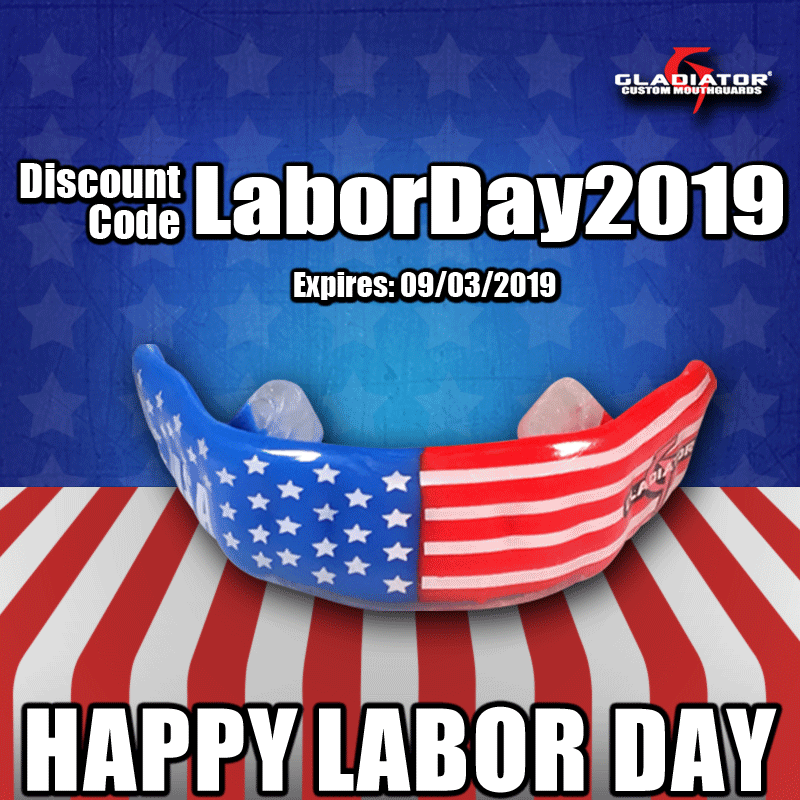 Discount code LaborDay2019 can be used in the discount code section of the shopping cart upon checkout to receive a discount on your new custom order.
Offer expires 9/3/19