ECAC Hockey Announces Gladiator Best Defensive Forward Award
ECAC Hockey has announced the winner of the annual Gladiator Custom Mouthguards Best Defensive Forward award as selected by the league's 12 head coaches for the 2015-2016 season.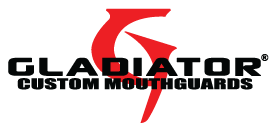 Gladiator has been a proud sponsor of ECAC Hockey since 2010 and annually presents the Best Defensive Forward award.
This year's recipient is Carson Cooper from Yale University. The senior from Bow Island, Alberta registered 22 blocks, while winning nearly 300 face-offs. He helped the Bulldogs establish themselves as the top penalty kill unit in the league, stopping 60-of-62 opportunities while being a man-down.
Click for the official press release
Gladiator would like to congratulate all of the student-athletes who won awards this season. Gladiator is proud to be associated with ECAC Hockey and all of their student-athletes.