This St. Patrick's Day, Don't Rely On Luck To Keep Your Athletes Safe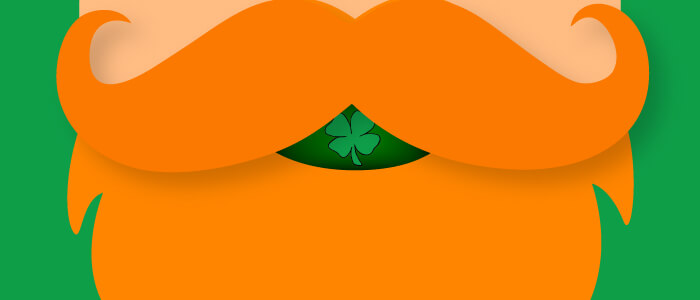 While St. Patrick's Day is a time to celebrate Irish heritage and culture, the "luck of the Irish" is something that doesn't always apply to sports. Particularly when it comes to injuries.
Sure, when someone takes a brutal hit and walks away unscathed, you may hear someone exclaim how "lucky" they are. In reality, luck has little to do with avoiding injuries, and you should never leave your athletes' protection to chance.
That's especially true about your players' mouths and teeth. Unlike broken bones, broken teeth do not heal. Just one broken tooth is a life-long injury, including routine maintenance, appointments and surgeries, with an approximate lifetime cost of more than $20,000.
Meanwhile, athletes have a 33-56% chance of receiving an orofacial injury — an injury to the mouth or face — during their playing career. With more than 5 million teeth knocked out each year during sports and recreational activities, being prepared for impact with the proper protective equipment is what's most important.
That's not luck. You can't simply give your players any off-the-rack mouthguard and just assume it's going to keep them safe. Will the mouthguard stay in place or be there when impact occurs to protect your athlete?
Take the luck and the guess work out of injury prevention. Protection isn't one size fits all; everyone is shaped differently, with unique features, particularly the mouth. Like other forms of protective equipment, like helmets and shoulder pads, mouthguards must fit correctly so that they are in place when most needed.
The Academy for Sports Dentistry states that custom mouthguards are 1000% more protective than any other type of mouthguard. In addition, the National Athletic Trainers' Association encourages athletes to wear "properly fitted mouthguards during sports activities," which they define as being fabricated over a stone model from an impression and featuring adequate thickness in all areas.
Only custom mouthguards are made from an exact impression of your athletes' teeth and designed specifically to fit their unique mouth structure. With a patented cut design, Gladiator custom mouthguards are thicker in the impact zones — the areas in front of the teeth and under the molars — providing more protection, while being thinner or having no material in areas where protection isn't needed — behind the back of the front teeth and the roof of the mouth.
That's why Gladiator custom mouthguards are the most comfortable mouthguards available. And that custom cut design doesn't compromise breathing or speaking either, which actually helps enhance your players' ability.
Don't rely on luck to keep your players safe and healthy. Always know their properly protected with Gladiator custom mouthguards. Learn more at the link below.