Dispatches From NATA: The Questions Direct From Athletic Trainers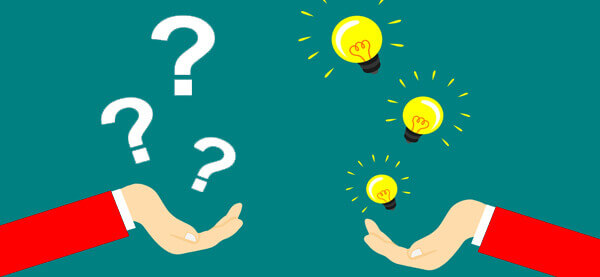 It was great to get to see and talk to all of the incredible athletic trainers at this year's National Athletic Trainer's Association (NATA) annual convention! We received a lot of great questions from those in attendance and really enjoyed the conversations we had.
If you were unable to join us in Indianapolis, you missed a great time — but the time is always right to share the questions you have about mouthguards.
What were some of our most frequently asked questions at NATA? Here are the most common questions we received and the answers:
Q: "My athletes hate wearing mouthguards. Why will these mouthguards be any different?" — Zachary White: Head Athletic Trainer (Football); Temple University
A: The single most common complaint about mouthguards is that they're uncomfortable. This is typically because most athletes only have experience wearing a generic boil-and-bite mouthguard, which frankly were not designed with comfort in mind.
According to an official NATA statement, "the athlete's perceived comfort with the mouthguard is critical and of paramount importance for compliance. Noncompliance has been related to bulkiness, stability, hardness, dyspnea, speaking difficulty, oral dryness, and nausea." Simply put, players won't wear their mouthguard unless they know it won't distract them.
Why are generic boil-and-bites uncomfortable? Because they are designed to be one-size-fits-all. But not all mouths are created equally! On top of that, the human mouth can only apply (on average) 9lbs. per square inch of pressure when sucking and biting to create the fit in a boil-and-bite.
Gladiator custom mouthguards, on the other hand, are made from a direct dental impression of each individual athlete's mouth, using a simple two-putty system. The mouthguard is then created using heat and 120 lbs. per square inch of pressure! That Gladiator process creates a perfect fitting mouthguard that is unique to each player and fits intimately, instantly removing the discomfort factor. A Gladiator actually stays firmly on the upper teeth throughout the game and athletes need to physically pull the guard from their teeth with their fingers in order to remove it. This tight fit is something that your athletes will love and will actually wear.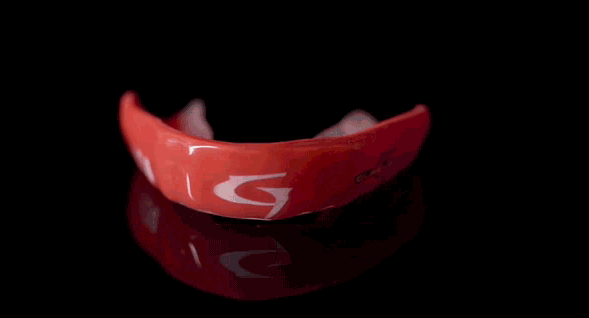 Q: "Is there a way for players to breathe or speak clearly while wearing mouthguards?" — Ryan Sley: Associate Athletic Trainer; Johns Hopkins University
A: That intimate, personal fit that we just mentioned … that doesn't just help you make sure your athletes are wearing their mouthguards, it allows your team to communicate and breathe freely since the guard won't be floating around in the mouth during play.
Furthermore, our patented cut design removes all material from inside the guard and behind the back of the front teeth taking away all material that is not needed for protection only. This leaves no interference in the "free-flow" space of the mouth when speaking and breathing. And that optimal airflow actually helps to increase performance!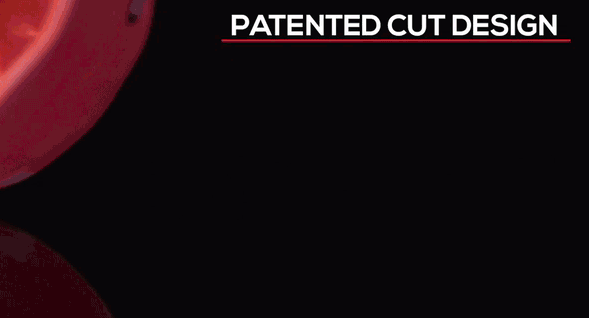 Q: "Are you able to specialize guards for certain needs? I have some difficult athletes that need thinner options and some that are big chewers." — Mark Smith: Head Athletic Trainer (Football); Georgia Tech 
A: Gladiator offers multiple styles, upgrades and options specific to the age and sport of the athlete. We can work with any needs your athlete may have — and there are no other custom mouthguard manufactures that offer different styles.
For example, our HP Lite style is 30% thinner than the standard mouthguard, accommodating athletes that need something thinner and lighter for more comfort or essential communication, like quarterbacks and goalies.
Our Raptor upgrade is a denser — not thicker — material that provides additional chewing resistance for athletes that need it. This creates a more durable mouthguard for those athletes who chew.
Q: "Boil-and-bite guards are cheap, my players go through a ton of them per season and it really adds up. How do I know I'll get value with your mouthguards?" — Paula Natvig: Assistant Athletic Director for Student Well-Being, Head Athletic Trainer; Macalestar College
A: While boil-and-bite mouthguards are indeed less expensive, each athlete is likely going through more than a few per season. That cost starts to add up and your athletes deserve an option better than a boil-and-bite.
Gladiators start at $55, and all reorders are discounted to $30. That means after a player's initial mouthguard, all guards for the rest of their career are only $30. In addition, all team stone models are also stored in our facility, making any reorder guard a quick and easy 1-day turnaround.
Gladiator Custom Mouthguards has been protecting athletes for over 22 years. Our experienced technicians hand cut each guard specifically for the athlete. In addition, every Gladiator comes with a choice of 18 solid color options, a logo and side personal ID. That makes their Gladiator more than just a piece of athletic equipment, your athletes get a new item of team gear they value as much as their jersey.
That's a great value — especially when you consider that the lifetime cost of maintenance, appointments and surgeries related to just one broken or damaged tooth is approximately $20,000!
Do you still have questions about custom mouthguards? Why does NATA exclusively recommend custom mouthguards? Gladiator Custom Mouthguards has the answers you need! Connect with us at the link below.