Athletic Equipment: What Are You Really Giving Your Athletes?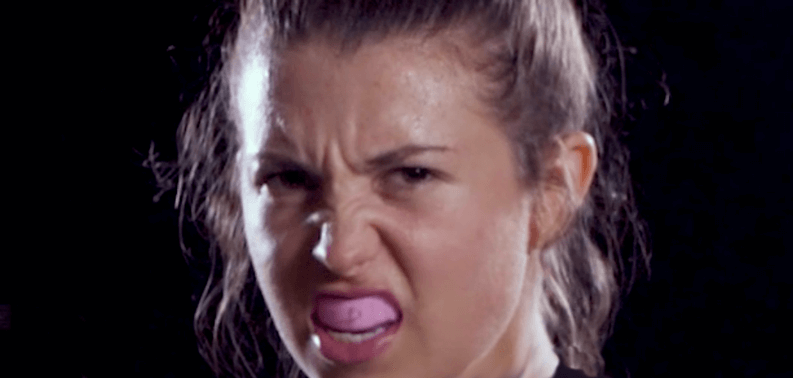 When it comes to purchasing athletic equipment, you want to spend your money wisely, especially when you have multiple pieces of gear you need to buy. But there is one area you certainly shouldn't skimp on: facial protection
.
Yet, mouthguards aren't typically an athlete's favorite piece of athletic equipment. You may notice that your players "forget" them in their locker or gym bag or they flat out just lose them altogether.
And with some of the mouthguard options available, who could blame them! Athletes complain that they have trouble talking, breathing or drinking while wearing one, but not all mouthguards are created equally.
So what are you really giving your athletes when you give them a custom mouthguard?
1. Lifelong Protection
It's common today to see athletes with knee braces, compression sleeves, elbow guards and other forms of protective equipment. The expansion of protective gear is absolutely vital to safety, of course. But broken bones heal and torn ligaments are repaired. A broken tooth, however, is a lifelong injury that does not heal.
With lifelong maintenance, appointments and surgeries, a broken or damaged tooth has a lifetime cost of approximately $20,000 — and that's just to replace one tooth!
Since athletes have a 33-56% chance of receiving an orofacial injury — an injury to the mouth or face — during their playing career, it's more important than ever to provide your players with custom mouthguards, and provide them with lifelong protection.
2. Comfort To Excel
It's no secret that most athletes dislike their mouthguards. Why? Mouthguards are typically uncomfortable for two reasons: the thickness of the mouthguard and where the material of the guard is actually located.
While generic boil-and-bite mouthguards have a standard thickness and material that is consistent throughout, everyone's mouth is different and unique to them. That makes the fit the most important aspect of a mouthguard. The way it fits determines the level of comfort and protection it provides.
So how do you obtain a proper fit? By having a custom mouthguard made directly from an exact impression of an athlete's teeth. As the National Athletic Trainers' Association states, "properly fitted mouthguards are fabricated over a stone model from an impression." This is the only engineering method that guarantees a proper and exact fit.
That means your players are able to communicate clearly and breathe optimally, allowing them to reach their maximum potential.
3. Valued Team Gear
Aside from comfort and protection, mouthguards are also another piece of athletic gear. But oftentimes, players disregard them because their mouthguards are boring, ugly hunks of orange rubber. They have no reason to make a personal connection with such a simple piece of equipment.
Well, what athlete doesn't get excited to get their own jersey or unique team jacket? Team gear is one of your athletes' favorite things, and with complete personalization — from name and number to team logo and colors — their custom mouthguards won't just fit them perfectly, but reflect their identity as well.
A Gladiator custom mouthguard with their name, number and team logo instantly becomes their most loved piece of gear.
When it comes to athletic equipment, are you giving your athletes just another item for their locker, or a valued piece of team gear that helps to optimize their game? Learn how Gladiator custom mouthguards give your athletes more at the link below.