Use The Spring Discount: Get Outside And Play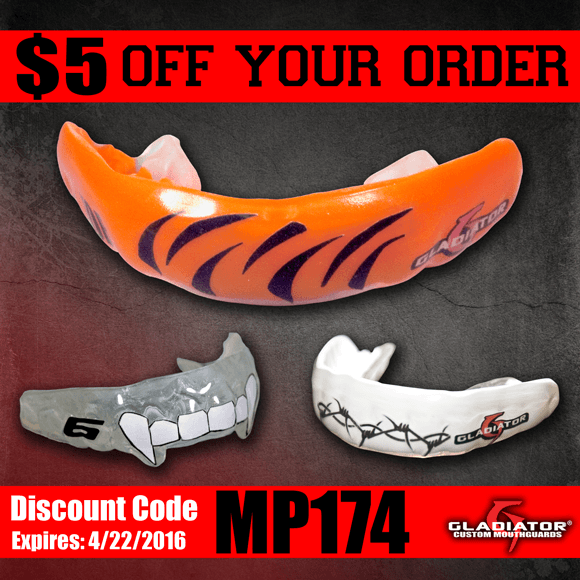 Spring has sprung! It's time to get up, get outside and play your favorite game.
Make sure you are protected while playing your favorite games. Use the below promotion code on a new Gladiator order.
Discount code MP174 can be used in the promotional code section of the shopping cart upon checkout to receive $5 off of your new order.
Offer expires 4/22/16