Student Athletes: When Should You Begin The College Recruiting Process?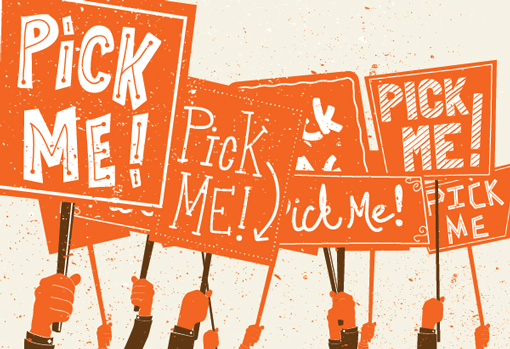 we discussed the potential benefits of using high school scouting services and college recruiters to help you achieve your dream of playing at the collegiate level.
Recently in this space,
And we received the same question from a few young athletes and parents interested in the college recruiting process: When should I begin working with a recruiter?
Just like any high school student hoping to secure early acceptance at the school they desire, getting a jump on the competition is key. So it's highly recommended that you start working with a recruiter as early as freshman year.
Beginning early in your high school career allows you to map out your academics with your guidance counselor. Not many people realize it, but the NCAA requires certain core courses while in high school, and some of those core courses MUST be taken before students reach their junior year.
You don't want to miss out on opportunities because your academic courses don't meet the NCAA requirements, and you don't want to have the wrong course load solely because you didn't know you had to take certain classes. That's why it's important to have someone who knows how to navigate the difficult NCAA process, as they are able to help educate and direct you along the way.
Parents and young athletes should also begin the process once they get into high school because some sports recruit at a very young age. Sports like softball, tennis and golf see some players commit to D1 schools even as early as eighth grade. Now, obviously not every athlete is going to get recruited while in the eighth grade or freshman year, but you're at least able to put together a game plan to get your college recruitment on the right path.
And besides, aside from true prodigies, team sports like basketball, football and baseball don't really ramp up their recruiting efforts until a player's junior year.
There are other benefits to starting the recruiting process early, as networking with college coaches at an early age is a good way of getting on their radars. Many coaches use a similar timeline for recruiting: they start looking and making mental notes of freshman and sophomore year athletes; begin officially recruiting and evaluating those players during their junior year; narrow down their list and commit to their targets during athletes' senior seasons.
When an athlete starts to network early and lands on a coach's radar, they are able to build a good rapport with them over time. Coaches don't typically make four-year investments on athletes they don't know anything about, haven't seen play or never talked with before. When a coach feels comfortable with you, you have a better chance of getting a scholarship offer from that school.
While networking with coaches and staying on their radar may seem like a simple task, just remember, they see thousands of young athletes each day. So it's important that you're building yourself into a viable college prospect along the way as well. And that's where the expertise of a recruiting service comes in.
So how do you make sure you're working with the right company? Here are some things to consider before choosing the recruiter that's right for you:
How long has the company been around?
Do they have success stories or testimonials from athletes, parents or college coaches?
Do they "guarantee" scholarships?
Remember, no matter how early you begin the process, there are no guarantees in college recruiting. A company may be able to guarantee you leads and opportunities, but only a college coach guarantees you a scholarship.
Resources: One helpful tool to navigate the chaotic college recruiting process is the book, The Athletic Recruiting Playbook, a guide to better understanding high school scouting and college recruiting.
If you're a student athlete who wants to play at the collegiate level, and have the talent to do so, it's important to begin working with a college recruiter as early as possible.