Sitewide Sale On All New Custom Products
Start your summer season off right with a Sitewide Sale! Whether you are buying for yourself or your athlete, it's time to Go Custom for your mouthguard or dental health needs. Save on all new custom products including custom mouthguards, nightguards, retainers and teeth whitening trays.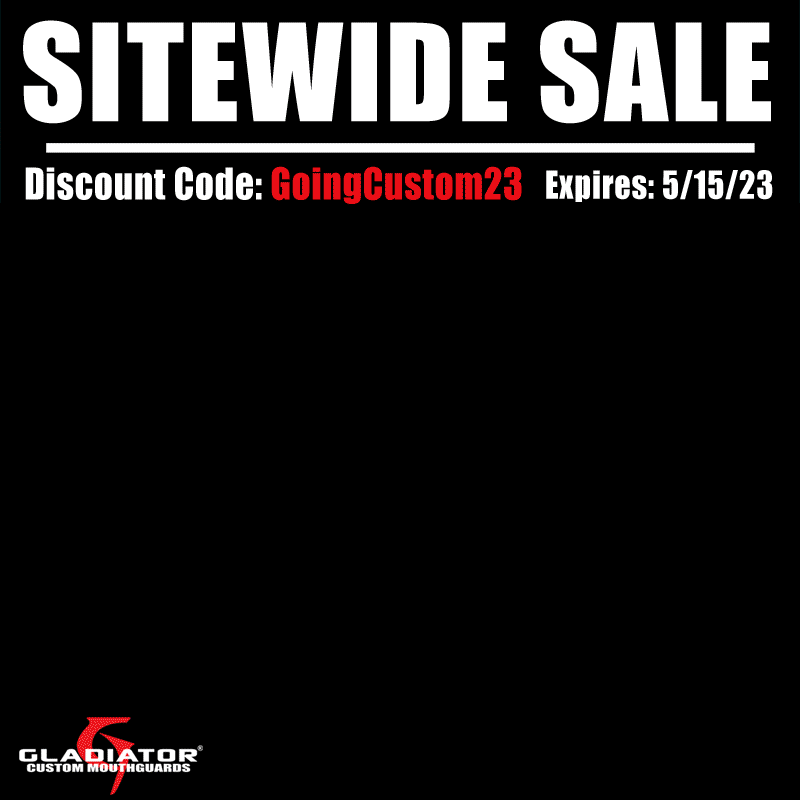 Discount code "GoingCustom23" can be used in the discount code section of the shopping cart upon checkout to receive a discount on your new custom mouthguard, nightguard, retainer or teeth whitening tray.
Offer expires 5/15/23