Save On Holiday Shopping With Black Friday And Cyber Monday Discounts
It's time for Black Friday and Cyber Monday discounts! This holiday shopping season Gladiator is here to offer you some savings.
Give the gift of protection and update that outdated mouthguard in your athlete's bag with a new Gladiator custom mouthguard. Use the discount code below on your new Gladiator order.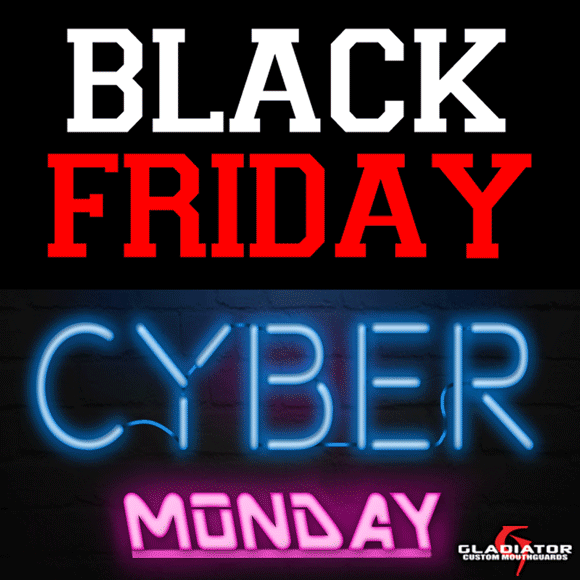 Discount code BlackFri2017 and CyberMon2017 can be used in the promotional code section of the shopping cart upon checkout to receive a discount on your new order.
Offer expires 11/27/17