Mother's Day Discount Code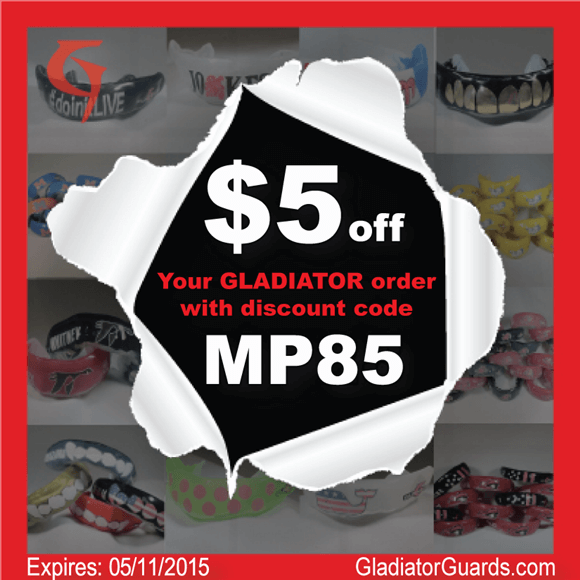 Give mom the best gift this year: Peace of mind! Your safety is without a doubt the number one thing on your mother's mind.
Use discount code MP85 to receive $5 off of your Gladiator order and protect yourself against injuries and ease your mom's mind.
Code can be used in the promotional code section of the shopping cart upon checkout.
Offer expires 5/11/15