Independence Day Savings Discount Code
Celebrate your independence from outdated and bulky mouthguards with a 4th of July Discount code. Gladiator's patented cut design to eliminate bulk and custom fitting process creates the most comfortable mouthguard possible. Use our Independence Day Discount Code to help you with your custom mouthguard shopping.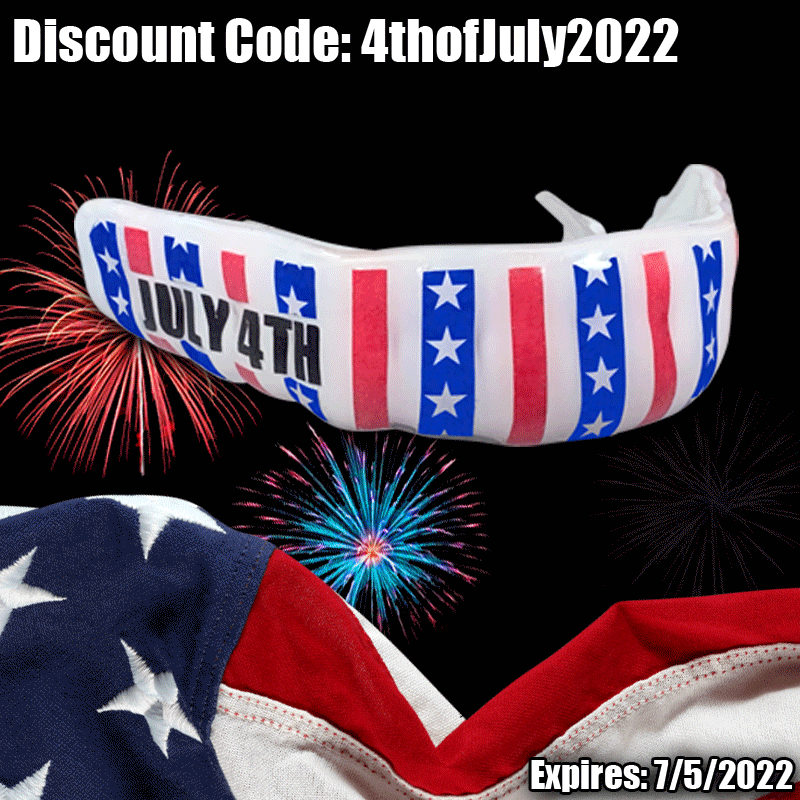 Discount code "4thofJuly2022" can be used in the discount code section of the shopping cart upon checkout to receive a discount on your new custom mouthguard.
Offer expires 7/5/22