Independence Day Discount Code Offer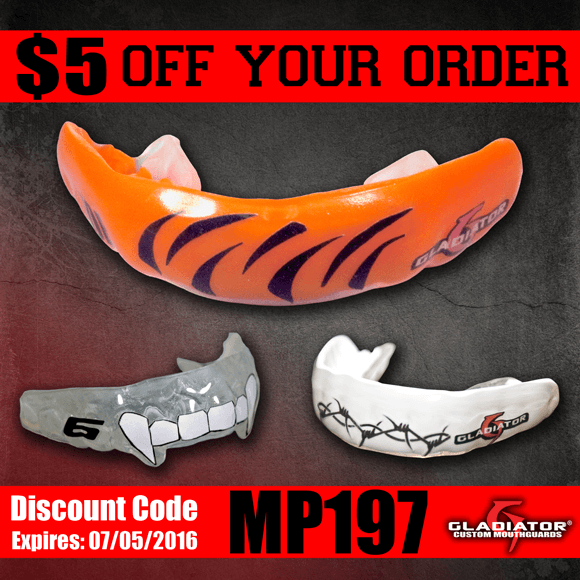 The bells of liberty are ringing this 4th Of July weekend!
Declare your independence from uncomfortable mouthguards with a new Gladiator custom mouthguard. Use the below discount code on your new Gladiator order.
Discount code MP197 can be used in the promotional code section of the shopping cart upon checkout to receive $5 off of your new order.
Offer expires 7/5/16